Dianna Agron Short Haircut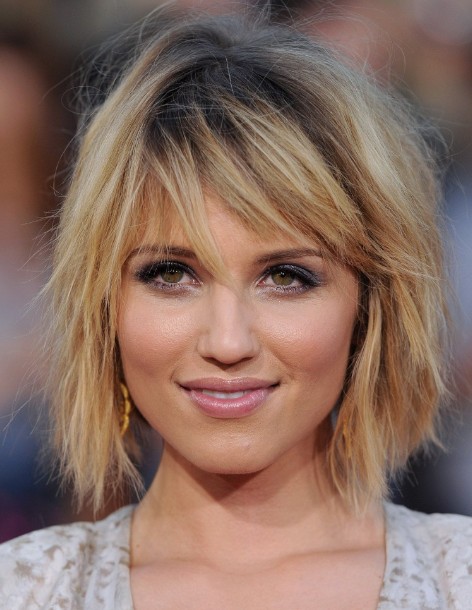 Picture of Dianna Agron Short Haircut
:
Dianna Agron Short Haircut: The length of the messy platinum tresses is jagged cut and it reaches the collar. Leave only long layers cut round the edges in order to make the hairstyle softer and tender. Jagged cut bangs place wonderfully on the forehead to frame the top of the face and make the low-fuss hairstyle superbly.
How to Get Hair Like Dianna Agron Hairstyles
Use a medium radial brush works well on the medium to long hair types. Start blow-drying in small parts from the nape/back. Blow-drying in small parts from the sides.
When blow-drying the hair at the crown/top, take a part of hair less than the diameter of the comb and blow-dry the hair positioning the comb under the part of hair.
Blow-dry your bangs to the side, part your hair up and pin the hair back to leave only bangs out. Be sure your bangs are damp to make blow-drying effective. Next, take your comb and position it under the hair and then begin blow-dry from the roots, creating more tension to the hair. Slowly drag your part down to the ends and go on until dry.