Keira Knightley Short Bob Haircuts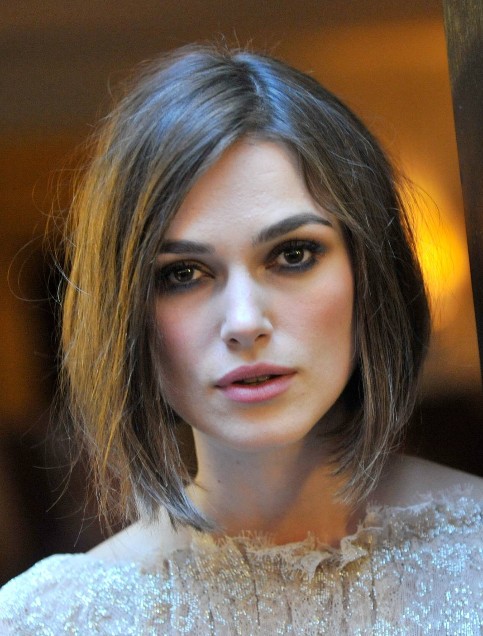 Picture of Keira Knightley Short Bob Haircuts
:
Keira Knightley Short Bob Haircuts: cut layers throughout the style encourage the polished-looking short bob with long side-swept bangs a cool look and feel. The front layers contour the face ideally and the jagged cut chin length hair ends finish off the style excellently. The charming side in a tousled layered bob looks cool and cute.
How to Get Hair Like Keira Knightley
Squeeze some styling mousse to your palm and evenly distribute to damp hair. The mousse can help keep it hold and style better.
Use a medium radial brush works well on the medium to long hair types. With a brush, start blow-drying in small parts from the nape/back.
With a brush, start blow-drying in small parts from the sides. Tend your head forward, position the comb an inch below the roots to hold them neat and put the dryer above the comb for several seconds before going on the ends.
When blow-drying the hair at the crown/top, take a part of hair less than the diameter of the comb and blow-dry the hair positioning the comb under the part of hair.
Blow-dry your bangs to the side, part your hair up and pin the hair back to leave only bangs out. Be sure your bangs are damp to make blow-drying effective. Next, take your comb and position it under the hair and then begin blow-dry from the roots, creating more tension to the hair. Slowly drag your part down to the ends and go on until dry.