40 Cool and Contemporary Short Haircuts for Women
Best short haircuts for 2017 – blunt cuts that thicken fine hair
Blunt cutting is taking over from the ubiquitous tapered tips, at least for women with fine to medium textured hair! The choppy, layered bob has moved up the pecking order to be one of the must-have best short haircuts! For 2017 bobs, the layers and fringe will be blunt cut across the hair to make the ends look as bulky as possible and 'thicken' the look of the fine and medium hair.
Pastel Pixie Pink /Via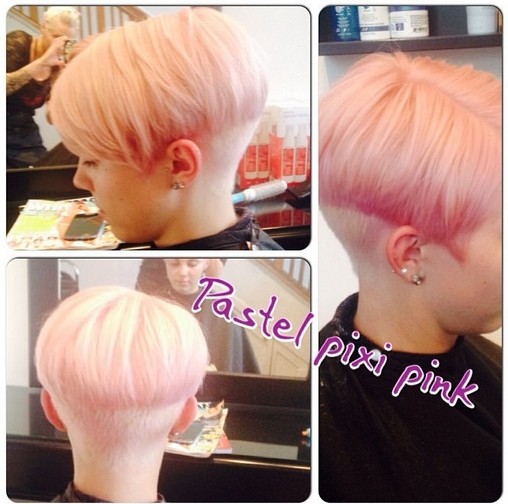 Deep forward fringes
In addition, the new fringe trend for 2017 is a deep, forward-combed fringe cut straight across or with a slightly ragged finish at the tips – which should reach just past the eyebrows – when dry!
Everyday Hairstyles Ideas for Short Hair /Via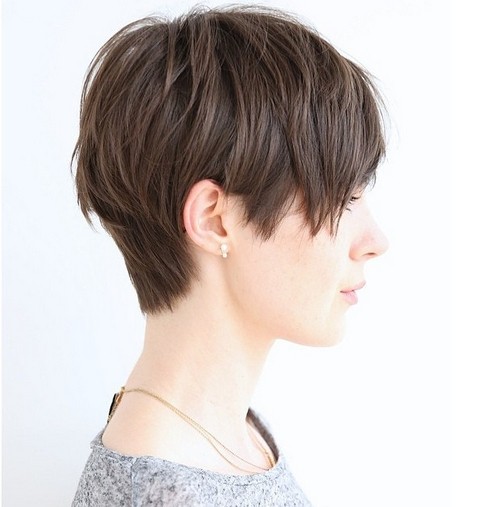 The new trend forblunt-cutting is great news for fine or medium-textured hair.And symmetrical curly bobs (adding volume to fine straight hair) will join the sleek asymmetrical bob as one of the best short haircuts for 2017, too!
Best short haircuts for 2017– sleek 'sliced' bobs
One of the best short haircuts for 2017 – if you have thick or coarse hair – will be a straight bob with 'sliced layers'. Sliced layers reduce the thickness at the end of layers on coarse hair and encourage it to lay flatter without the frizz that can be a problem with thick hair types.
Pretty Bob Hairstyle /Via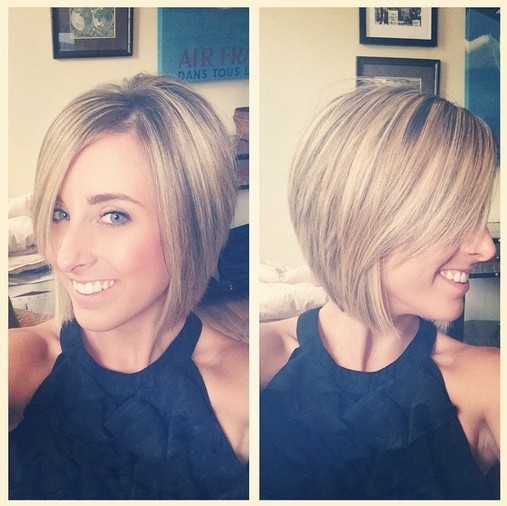 A chin-length layered bob for 2017 will have a straight-across fringe, cut to a length that flatters the individual wearer's face. So you could opt for a deep fringe that ends half-way between the front hairline and the eye-brows, if you want to avoid 'shortening' the length of your face.
On the other hand, a full long fringe, that touches the ends of your eyelashes, will help to balance a long face. For the full contemporary effect, the slices should be styled towards the face and lightly defined with wax to create a trendy 'broken' texture.
Straight, Stacked Bob Cut – Balayage Short Hairstyles/Via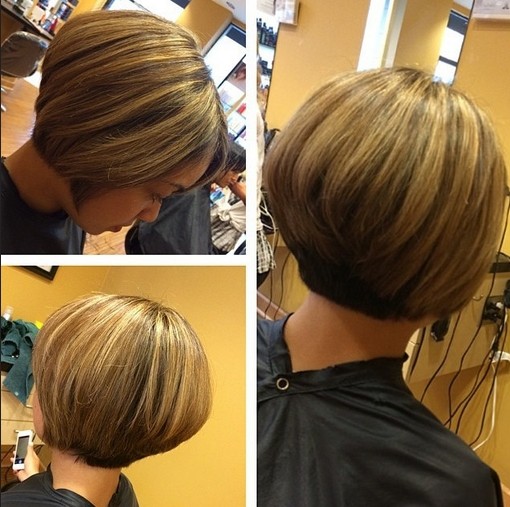 Best short haircuts for 2017 – new 'under-layer'highlighting
Then add under-layer highlighting that becomes more intense at the tips. And for a completely 2017 look – only highlight one side of the hair!
Yes, look out for the latest highlighting techniques that add the highlight colour in the layer underneath the top layer of hair. This creates a soft and intriguing peek-a-boo effect that's very fresh and attractive!
Layered Pixie Hairstyle – Undercut for Girls /Via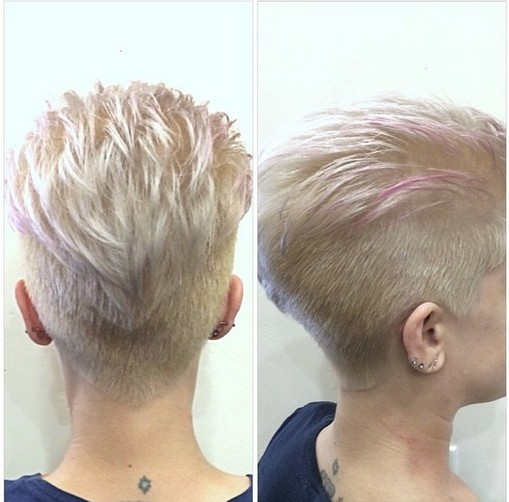 Ready to choose your best short haircuts for 2017? Just feast your eyes on our pophaircuts.com Inspiration Gallery of pixies, bobs, all types of layering and some amazing new highlighting and styling techniques right now!
Pixie Hairstyle for Fine Hair /Via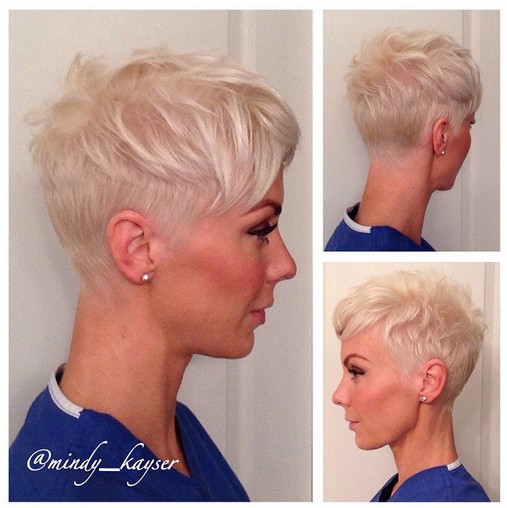 Stylish Hair Color /Via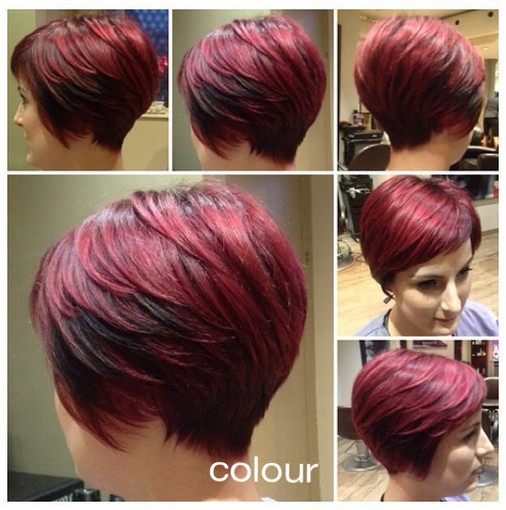 Pixie Hairstyles for Long Face Shape /Via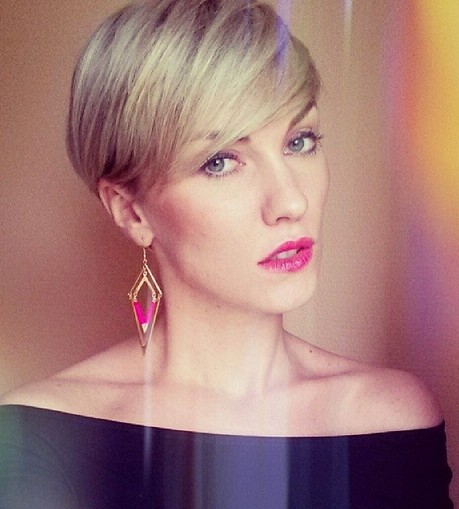 Pixie Haircut with Curly Hair: Short Hairstyles for 2017 /Via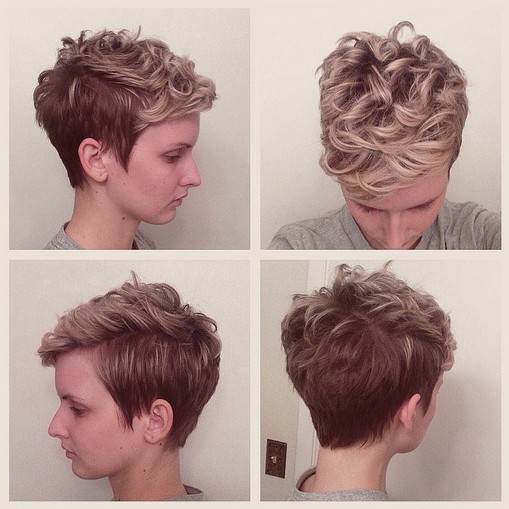 Pretty Short Haircuts for Straight Hair /Via