Michelle Williams Cute Pixie Haircuts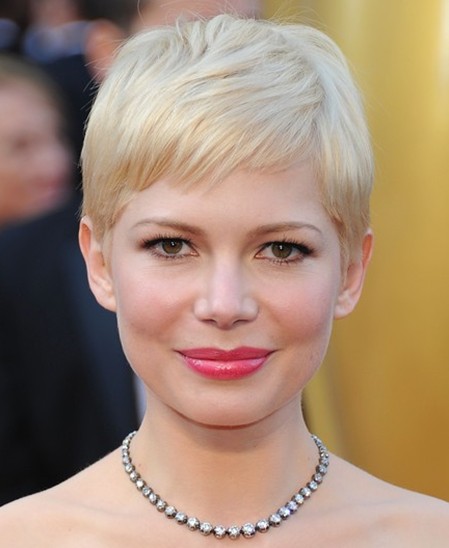 Picture of Michelle Williams Cute Pixie Haircuts
:
The back of the double-toned 'do is tapered into the neck, and make jagged layers till the top and sides. Thus it can enhance the face shape and offers more softness and tender to the entire style. It is simple to gain the excellent hairstyle for people with fine hair. It needs trimming regularly in order to keep it in style.
Michelle Williams styled her flaxen locks in a sweet subtly-styled pixie cut which was flattering for her charming face shape. The sleek with choppy little bangs style looks trendy and stunning.
Michelle Williams Cute Pixie Haircuts Styling Tips
1. Trim the hair at the back of your head slightly shorter than the front and sides.
2. Use the wide-tooth comb to separate the top section of hair. The top section should be at least 2 inches thick and no longer than 4 inches long.
3. Apply spray gel to the hair and brush it through with the vent brush.