Anna Faris Short Bob Hair Styles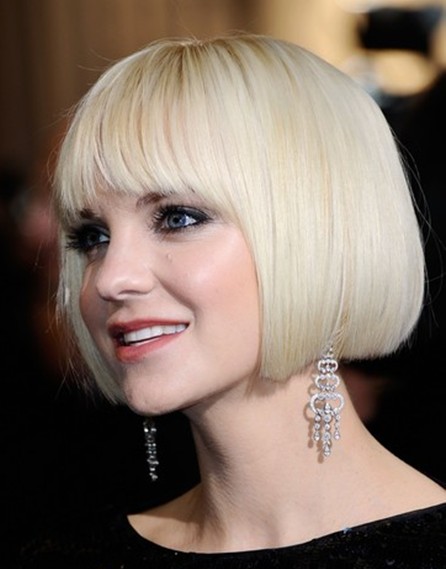 Picture of Anna Faris Short Bob Hair Styles
:
The length of the hair is cut same all over. Smooth bangs are created to match this bob. The smooth bob can be quite cool and cute, besides, it is simple to create and maintain. The sleek bob is great option for the formal and informal events.
Anna Faris wore her hair in a sleek, polished-looking sleek bob, which helped her earn much admiration and attention.
Anna Faris Short Bob Hair Styles Styling Tips
1. Start by blow-drying your hair straight using and straightening products. Use a high street flat iron to preserve the straight texture and sophisticated vibe of your Bob.
2. Create the heavy smooth bangs to pair the smooth bob. Use a new limited edition Scarlet Styler to smooth the hair and make it look its best.
3. Apply some hairspray to keep it neat and smooth longer and better.