Ali Larter Short Bob Haircut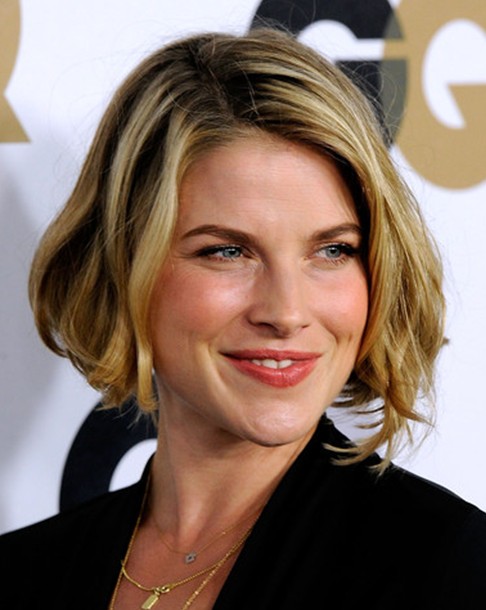 Picture of Ali Larter Short Bob Haircut
:
This charming hairstyle can beautifully frame the jaw-line showing off the jagged cut layers throughout the sides and back which enhances shape to the simple length. The look is simple to re-create with a blow-wave and needs a bit of product to make it hold and shine.
Ali Larter 's short wavy bob haircuts looked so-chic. Anyone with a nice jaw line and neck will look good in a bob. As for hair texture, bobs work best on thin to medium hair. If you have curly hair, a bob will turn into a triangle on you, unless you get layers cut in and the ends texturized.
Ali Larter Short Bob Haircut Styling Tips
1. Trim the hair section by section. Create the curls at the hair ends to add much volume to the hair.
2. Then leave the top part smooth so as to get an ideal combination with straight and curly hair.
3. Apply some hold hairspray to keep it bouncy and in great style.