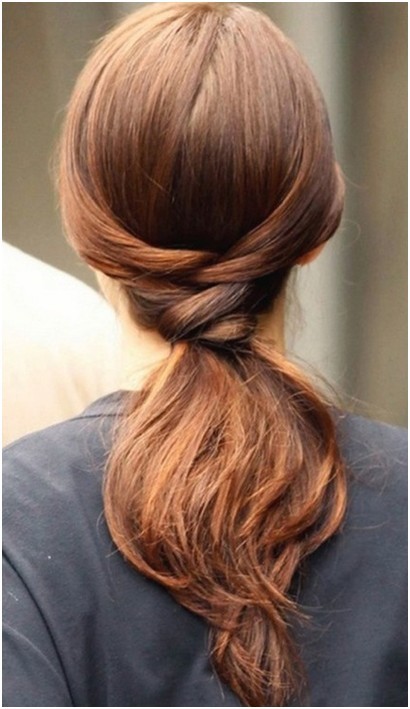 Easy Ponytail Hairstyles for Long Hair: Straight Hair Trends
This is a simple yet good-looking ponytail hairstyle. It works on straight hair and curly hair. And it is ideal for formal and informal occasions. It is quite effortless to create.
Comb all the hair back. Divide the hair into several parts and braid them. Fix it with a wide section of hair around the tail. Leave other hair just sitting on the back to add more factors.
Length: Long
Type: Ponytail; Straight
Hair Color: Light Auburn; Dark Golden Brown