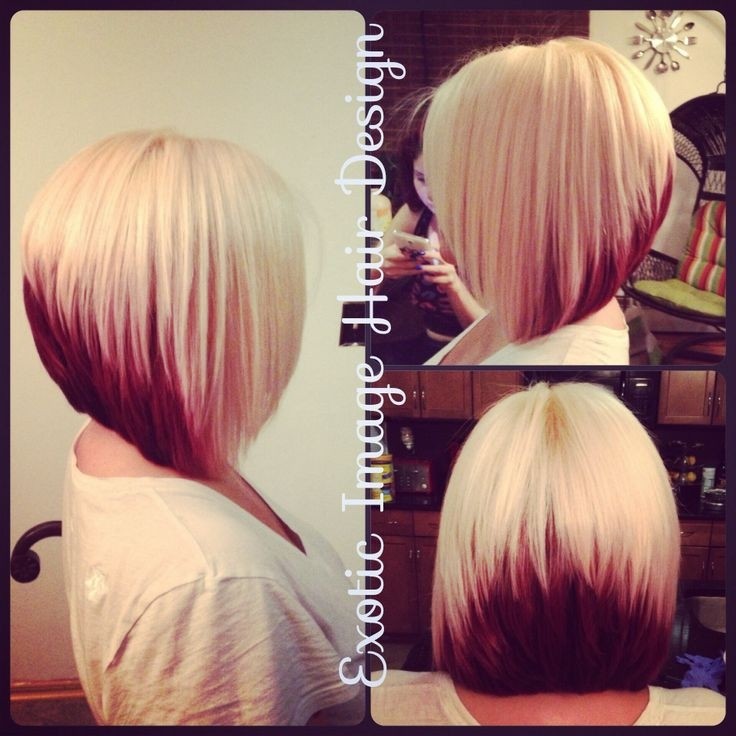 20 Pretty Bob Hairstyles for Short Hair
If you desire a bit longer cuts, bob hairstyles are ideal option. Bob styles are classic and they are proper for people from all age group. Bob style is quite cool and it suits all kinds of hair. There are a lot of kinds of bob styles. You can choose a graduated bob styles and choppy layered bob styles or a romantic bob styles. For the curly hair, the graduated bob style will be ideal. For the straight hair, the asymmetrical bob will be best.
Asymmetric Short Bob
Asymmetric bob with side-parted choppy bangs looks luscious, too. Wavy bob hairstyle with splendid curls or ringlets can frame your face ideally. If you are not certain which kind to choose, you can ask for the professional hairstylists for suggestions. She/he will pick up the suitable one for your face structures and personality. To add more style, you can choose the jagged layers and create some bangs which flip your forehead. In such a way you can reduce your hair volume on the sides and add the volume for women with the round shape.
Spiky Short Bob
The spiky bob is a different kind of the classic bob cut. The spiky bob looks quite sexy. To create it, cut the back hair quite short and keep the side hair slightly longer. For much cooler effect, you can pair it with some side weeping bangs.
Graduated Short Bob
Graduated bob are great for people with fine hair and round faces. To create a graduated bob hairstyle, cut the back hair shorter close to the nape and the hair at the sides longer. If you desire a balanced style, you can choose to get side hair symmetrical. If you want an edgy style, you can get them asymmetrical. Some blunt Cleopatra bangs can make your style more charming and attractive.
Blunt Short Bob
If you want to create a blunt bob, you can cut all your hair with same length. To create a romantic one, first get your hair wavy. To get a chic asymmetrical one, cut one side slightly longer and the other side shorter. And as for a stacked bob, cut the hair close to the crown into layers. Pairing some blunt Cleopatra style bangs or side bangs with the bob will get people more stylish and charming.
It is hoped that you thought the above mentioned ideas useful and helpful. Short bob hairstyles are quite convenient to create and they look stylish and chic.
Short Angled Bob Hairstyles for Straight Hair /Via
Cute Shorter Bob for Fine Hair /Via
Modern Short Bob Haircut: Classic Bob /Via
Stacked Curly Bob Haircut: Short Hairstyles for Women /Via
Amazing Classic Bob Cut /Via
Chic Bob Haircut for Straight Short Hair /Via
Stacked Bob Haircuts with Side Long Bangs /Via
Short Hairstyle Ideas: Blunt Bob /Via
Red Short Bob: Summer Hairstyles Ideas /Via
Popular Bob Haircut /Via
Messy Short Bob Hair Back View /Via
Super Charming Bob: Short Hair for Girls and Women /Via
Best Stacked Bob: Short Haircuts for Fall & Winter /Pinterest
Stylish Stacked Bob Cut: Short Bob Hairstyles 2014 – 2015 /Pinterest
Back View Of Short Bob Hairstyle /Via
Fantastic Asymmetric Bob Cut /Via
Pink Hairstyle for Short Hair /Via
Ombre Short Bob: Blunt Short Hair /Via
Office Hairstyles for Short Hair /Via
Side View Of Inverted Bob: Chic Office Hairstyles /Via