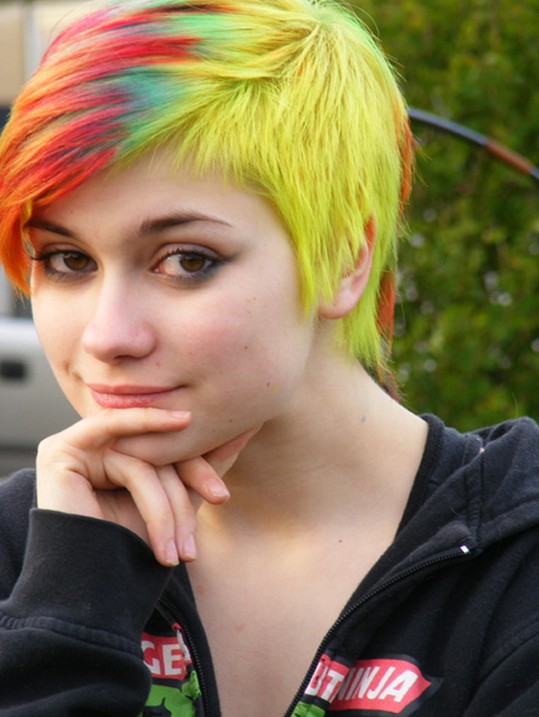 Short Hair Color Ideas: Girls Hairstyles Trends
The super hairstyle is featured by its many-tone hair color that has dramatically contrasting colors: green, yellow and red occupying distinct parts of hair. One kind of color is underneath the other color and peeks out throughout the upper locks.
The back of the wonderful cute hairstyle is tapered into the nape, with layers cut all the way up and round the sides. The various layers can add much style and shape to the whole style. The side sweeping bangs are slicked down on the forehead to contour the top of the face and enhance the hairstyle excellently. The adorable hairstyle is great for the informal events.
Styling Steps
Begin by parting your hair on your preferred side and singling out a two-inch-wide section of hair in the front.
Trim the hair section by section and create layers to add much style and charm to the look. To gain the ideal effect, tie off two parts of hair along the ridge on the back of your head and die the two parts separately.
For horizontal streaks or stripes, you can tie off horizontal stripes of hair not to get them dyed.
Create side-swept bangs subtly across the forehead for a little added sexiness and pair the sexy layered razor hairstyle.