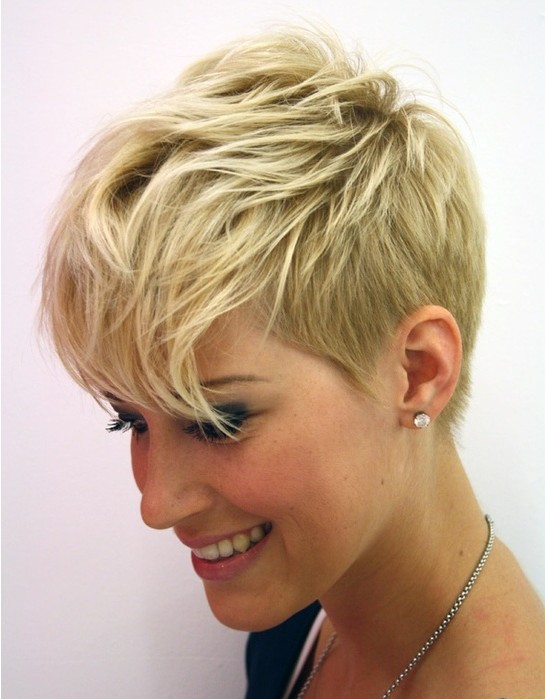 Short Layered Pixie Cut: Fine Hair
The silky short hairstyle is blow-dried smooth to show off the layers cut round the back and sides to add shape to the simple yet luscious hairstyle.
Jagged cut bangs are slicked down wonderfully on the forehead to frame the top of your face and enhance the hairstyle excellently. This low-fuss short layered hairstyle is wonderful for people with naturally straight hair. The sleek hairstyle is suitable for many events.
Styling Steps
Divide your hair into sections-part hair vertically down the side and again horizontally about halfway down the back. Hold the razor lightly. Take a fine-toothed comb to pull up the hair at about a 45-degree angle and slide the razor in short choppy motions down the ends of the hair. Work your way up throughout the back, and then begin work on the sides and the bangs.
Create some layers at the back and sides to add much style and shape.
Cut the back hair shorter and leave the front one longer Layer some side-sweeping bangs to make the entire hairstyle tender and soft.