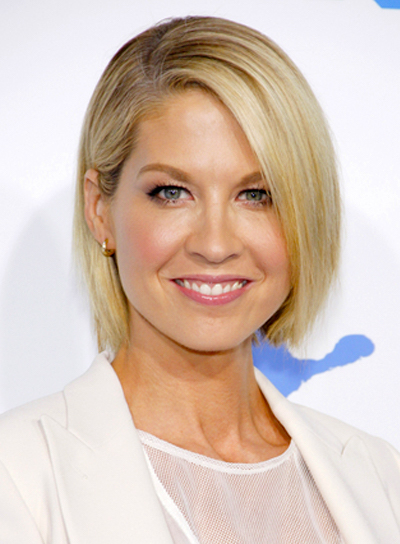 20 Stunning Short and Straight Hairstyles
When it comes to hairstyles simplicity is key. While wild curls and playful waves can be fun, sometimes it's nice to have sleek hair that will do as you say. Whether your hair is naturally straight or not, there are a lot of chic hairstyling options when it comes to straight short hair. From pixies to bobs, there is something for everything. So, stay cool this summer with a cut that defies humidity!
1. Messy Pixie
This chic pixie is flattering in its softness.
2. Sleek Bob
There is nothing more classy than a sleek bob like this.
3. Soft Pixie
Straight cuts have the option of being edgy and/or soft. This look displays the softer side of things.
4. Angled Pixie
You fun angles will appear more obviously when your hair is straight.
5. Dyed Fringe
A splash of subtle colour could be just the thing to spice up your hair!
6. Sexy Bob
This blunt bob is undeniably chic and flattering.
7. Sultry Bob
The rounded ends of this bob give it a truly sultry feel.
8. Side Swept Bob
Jessica Simpson shows us how to mix things up with a stunning part.
9. Another Sweeping Bob
Little sister, Ashley, displays and edgier take on the look above. Both are equally stunning!
10. Classic Pixie
Opt for a more classic look by trying out this gorgeous pixie cut.
11. Dyed Bob
It's fun to play around with colours! You don't have to go blue, but you could.
12. Framed Pixie
Framed cuts are extremely flattering. This one beautifully accents Charlize Theron's face.
13. Edgy Pixie
This pixie is stunning and edgy. With it's choppy ends and amazing texture, it's sure to get some looks.
14. Simple Bob
For a while this lovely lady was queen of the pixie. Here she proves that simple bobs can be just as flattering.
15. Graceful Pixie
This look is full of a timeless kind of grace and elegance.
16. Layered Pixie
Play around with some divine layers! They are sure to look great on any look.
17. Intense Part
More proof that all you need is a fun part to mix things up!
18. Messy Bob
This leading lady is nothing if not short of style. This messy bob is perfectly casual and free.
19. Vintage Bob
Look into the past for some inspiration, like this vintage cut did.
20. Swept Pixie
Simply gorgeous, why wouldn't you give this look a go?