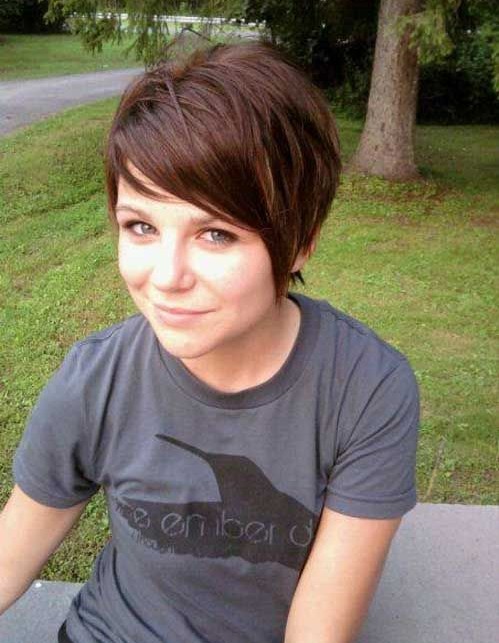 Super Cute Short Haircuts: Straight Hair
The short hairstyle is tapered into the back of the head, with layers blending into the sides that fall down the ears. The top layers are swept over to one side to frame the face and also brings it a weightless and smooth look.
The various layers can add much style and shape to the whole look. The hairstyle is perfectly proper for people with fine to medium hair kinds.
Styling Steps
Smooth a bit of moisturizer evenly throughout from the mid-lengths to the hair ends.
Create some layers at the back and sides of the short hairstyle. Layer some side-sweeping bangs subtly across the forehead to make the whole hairstyle look and feel tender.
Apply some wax to your fingertips then pull through your bangs, sweeping the hair to the right.