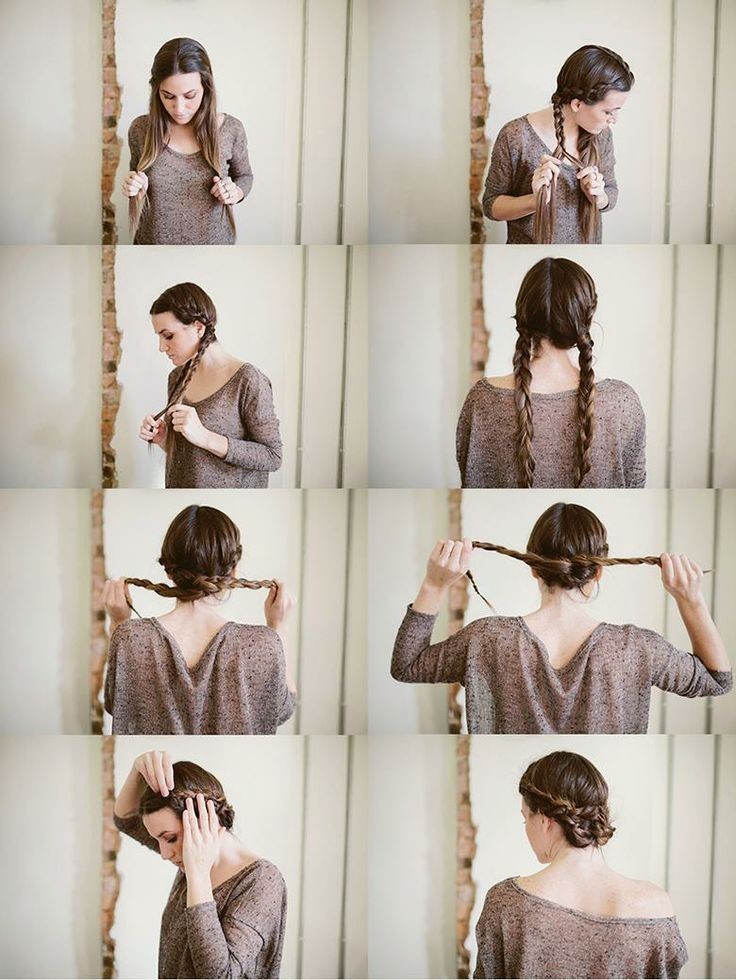 Twist Braid Updo Hairstyle Tutorial: Maiden Hairstyles
This is a wonderful twisted maiden braid bun which looks romantic and elegant. You can create the splendid hairstyle on medium or long hair. You can control the tightness based on your hair texture. You can add some accessory to enhance its charm.
Divide your hair into two even sections.
Style them into a French braid pigtail.
Take the braid pigtail to the back and cross each other over.
Style them together into a twisted bun.
Pin the braids with bobby pins.
Add some accessory if you like.