Half Up Half Down Hairstyles Tutorial: Loose Long Hairstyles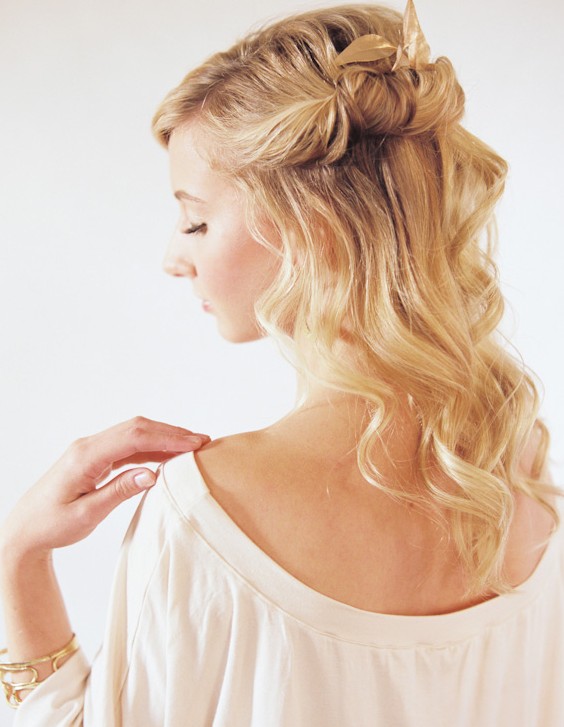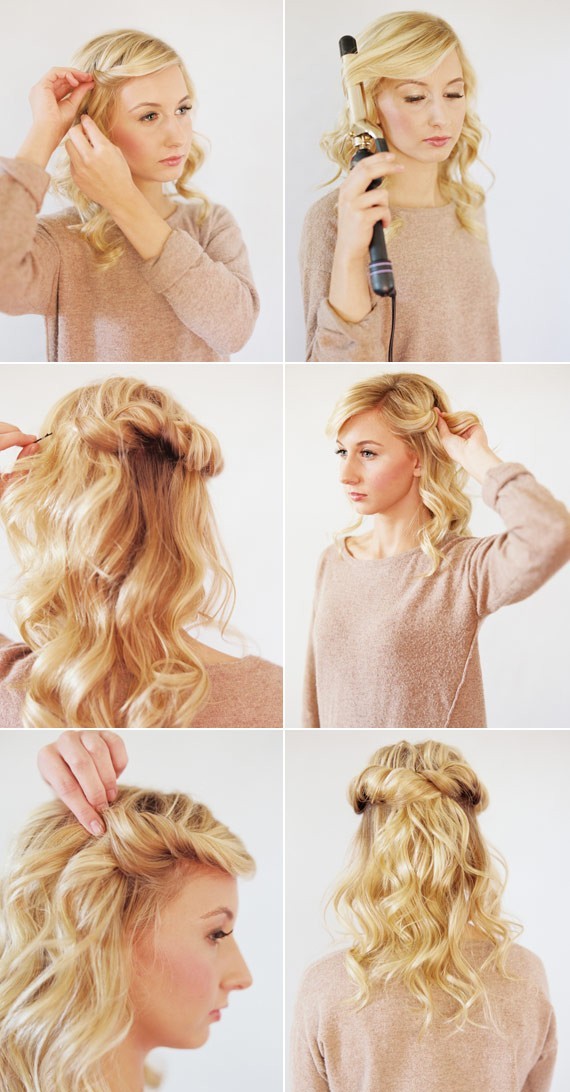 This is a splendid loose Halo hairstyle which is a cool option for weddings and outgoings. The top hair is twisted and half-pined, leaving the rest hair loose. You can also pair it with some gorgeous floral & bouquet accessory. The stunning hairstyle can flatter a lot of face shapes. You can also add some full or side swept bangs according to your face shape.
Curl your hair for volume texture.
Twist and pin back the front section of hair.
Take a section of hair under the first section, twist and pin, hiding the first bobby pin.
Repeat the same step till you reach the center back,
Repeat the same step on the opposite side and continue until the two sides meet together in the center and fix it with bobby pins.
Finish it with the some hairspray.