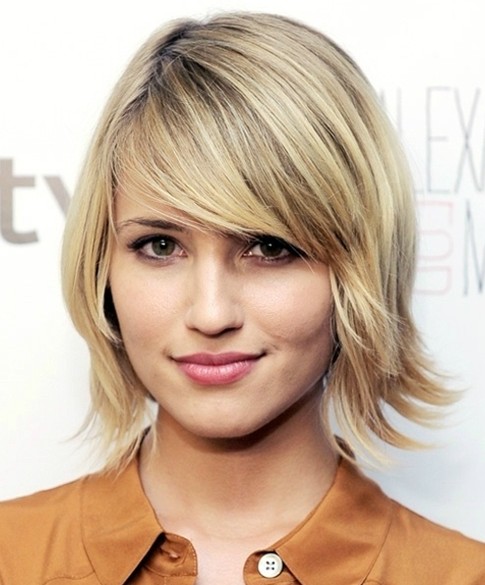 8 Bob Hairstyles: Shaggy Bob Haircut Ideas
Shaggy bob hairstyles are not only excellent but also quite versatile and stylish. If you are truly fed up with the self-glorifying girl next door, flaunting her long hair, it is time you wear the versatility of bob hair styles. The perfect features of shaggy bob haircuts are that they can usually match all face shapes and be worked upon in various manners to make some change to the basic cut.
Blunt A-line shaggy Bobs can get you truly stylish and can be changed or altered for day or night occasions. A-line shaggy bobs are cut geometrically into a straight line.
The shaggy Inverted Bob is one of the oldest and has been made into different kinds nowadays. This kind is usually created tapered round the perimeter. The shaggy inverted bob can add height at the crown. The backside is much more tapered. The shaggy Inverted Bob has a super formal appeal and the best haircut for geeks. The dreamed look can be achieved with a hair straightener, if you own a wavy hair. It has layers at various levels and is styled coolly to give an inverted angular fashion. These can be dressed up with highlights.
Shaggy bob hairstyles with curls can frame the face slightly and enhance your looks. This is truly stylish and fashionable looks better for women who have straight hair.
Layered shaggy bob hairstyles can impart the effect of lifted crown or a rounded stacked effect at the back and the smooth and silky cut is ideal for professionals. Layering will be needed to style the hair and cut down the volume on the sides. If you own fine hair, you may try out shag-like bob with razored layers. Layered bob with flipped ends is also a super stylish bob haircut.