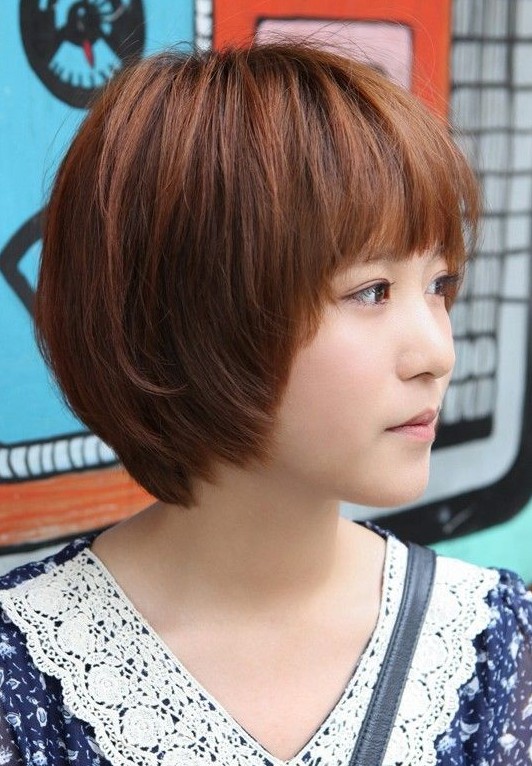 Asian Hairstyles for Girls: Short Straight Hair
Short straight hairstyle looks superbly cool and cute. It can earn you much envy admiration and make you lovelier.
The light brown layered hairstyle can be fairly romantic and trendy. The front part is smoothed down that is perfectly proper for people with long face. The back of the dainty locks are tapered into the neck with layers cut up to the crown. Lots of face-framing layers add much volume and shape to the whole look.
Styling Steps
Straighten the hair and brush it smooth and neat. Create various layers to add volume to the whole look.
Trim the hair at back about the neck level. Leave only long layers cut round the edges to make the hairstyle softer and tender.
Create some neat bangs falling down the forehead.