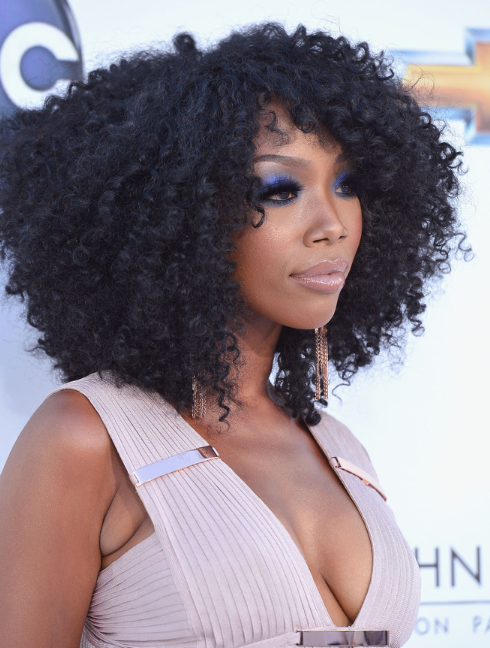 Brandy Hairstyle: The brilliant and gorgeous hairstyle in tousled curly is certainly one to turn heads. The defined bouncy curly cut throughout the edges to enlighten the ends. The voluminous hairstyle will be ideal for any special occasion. The splendid style can charmingly enhance the face showing off the soft and tousled prettily mussed curly to bring the style much movement and shape.The great layers cut throughout the front and sides can encourage the great bounce and movement of the soft and charming curls to bring the simple yet cool style shape. The casual and dainty curly haircut is quite simple to re-create with hot rollers or a large curling iron.
Collection: Female Celebrity Hairstyles
FaceBook: Brandy FaceBook
wiki: Brandy Wiki
Brandy Hair Style
Length: Medium
Bangs: Side Bangs; Left
Type: Curly
Hair Color: Jet Black
Age:30-40
Brandy Haircut: Apply a bit of hair curling cream or sea salt spray on the wet hair. Get the hair air dry, choose a large hair curler, and roll the hair from the top to the hair ends subtlety part by part and you will enjoy the charming curls. Trim the hair about the neck level.