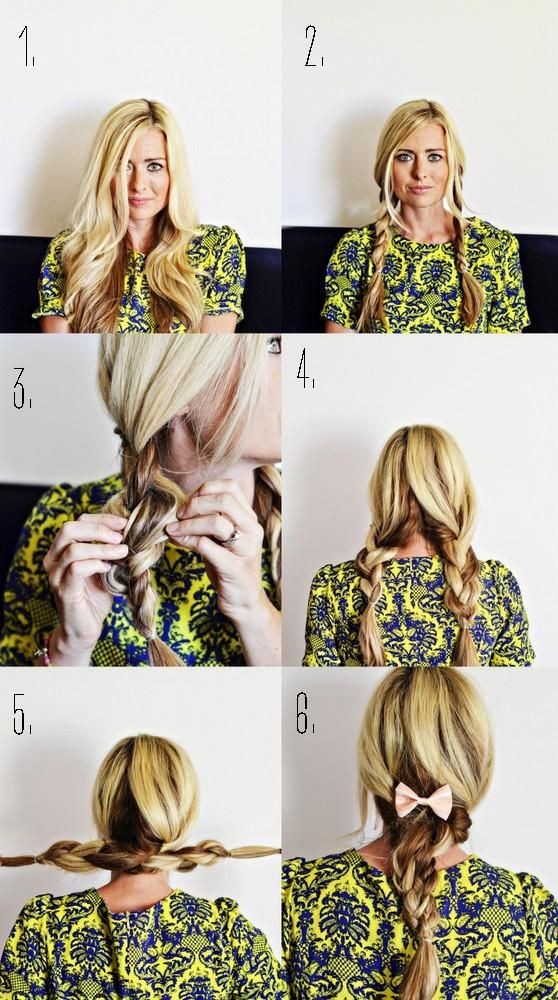 Casual Hairstyles for Everyday: Low Ponytail Braid
This messy hairstyle looks fun and fashionable. The pretty dazzling loose braids add to the final playful and modern effect. If you have no idea to create your hair, you can try out the splendid and cool hairstyle. You can dab some styling cream on your fingertips and run them through the hair to gain soft definition.
Smooth your hair. Divide from the middle.
Create two pigtail braids. Loosen the braids.
Drag the two braids back and cross them each other.
Twist the two braids all the way down and tie the hair ends together.
Decorate it with a cute bow.