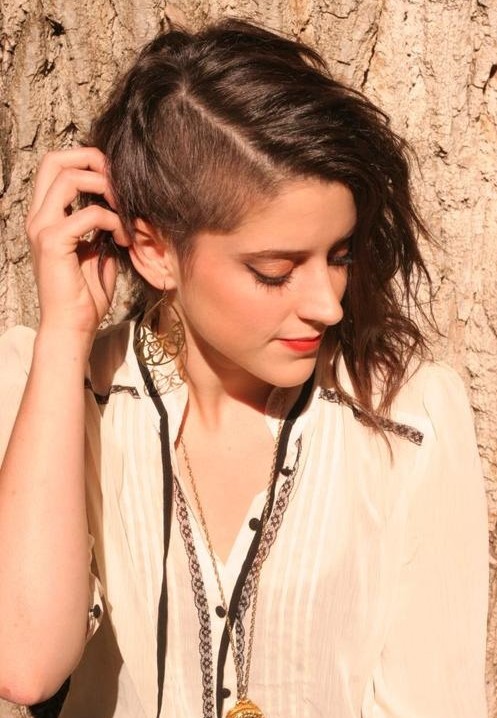 Punk Hairstyles for Girls: Medium Haircut
This is a cool and special hairstyle. One side is cut short and near the head, and the other part is middle length layered hair with tousled layers.
Some long swept bangs can make the style softer and tender. The fabulous tousled layered hairstyle can charmingly contour the jaw-line showing off the jagged cut layers. This hairstyle can be an ideal option for brave people who seek for special hairstyle to enhance her personality.
Styling Steps
Hold the thinning shears diagonally above the section and trim the hair with the shears pointed downward.
Start by parting your hair on your preferred side. Trim one side just as short as near the scale.
Add some long side-swept bangs to gain a shaggy look and feel.