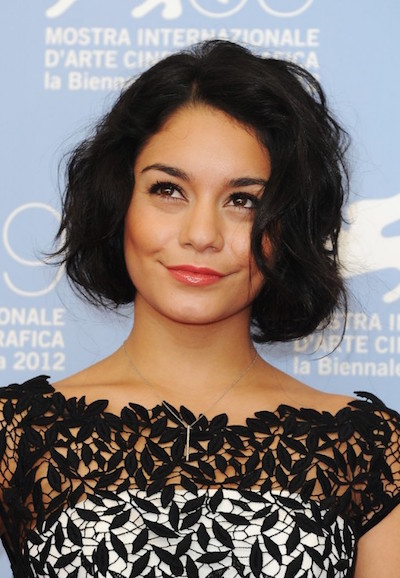 20 Easy Short Haircuts That Will Flatter You Everyday
Hair can be a pain, especially when it's short. If you're having a bad hair day, your options are more limited than those who have long hair. However, this doesn't mean that there aren't solutions. Mostly, it comes down to the haircut and if it's flattering for you or not. If it is, you are set! If it's not, well, then everyday is bound to be a bad hair day. Luckily, there are tons of easy short haircuts that are very flattering. Its up to you to find the one that suites your style and personality the best.
1. The Rachel Greene Bob
Sporting a shorter version of the famous "Rachel Bob," this cut is equally flattering and chic.
2. Swept and Elegant
But, if it's elegance you are looking for, this may be the perfect look for you!
3. The Sleek Cut
This sleek cut is perfect for any stylish professional women. It casual, but it also has a high fashion element to it.
4. Soft Side Bangs
Soft side bangs are just the ting to amp up any bland haircut.
5. Twisted With A Flick
This simply cute and practical look is adorable and very flattering on those with round faces.
6. Swept Pixie
A simple side sweep may be all you need to dress up your next pixie cut.
7. Soft Pixie
Or perhaps a soft pixie is more your style.
8. Flipped Bob
This subtle nod at 60s era fashion is enough to make this haircut stylish and chic.
9. Short and Framed
Add some structure to your hair with a cut that frames your face!
10. Intense Side Part
Or play it up by having a cut that accents an intense side part!
11. Sleek and Blonde
Follow the "blonde" trend and bleach your sleek locks. There's nothing like a new colour to mix things up!
12. Cute Like Reese
Follow the steps of Hollywood leading lady, Reese Witherspoon! She nails this stunning little bob.
13. Choppy Long Pixie
Try growing out your pixie into a longer and choppier version of itself.
14. Texturized and Glam
Add some texture with a layered pixie and a new colour!
15. Short and Messy
But, in the end, you can never go wrong with a short and messy do.
16. Straight and Simple
However, Aubrey Plaza shows shows us that, sometimes, simplicity is the route to style.
17. Voluminous Waves
Get yourself a wavy perm (yes, perms are still a thing) to achieve this stunning cut.
18. Full and Gorgeous
Keep your hair thick and full. This cut is beautiful and very feminine as well.
19. The Portman Pixie
Give Natalie Portmans classic pixie a try!
20. Posh Bob
Or give one of Victoria Beckhams' many looks a try!