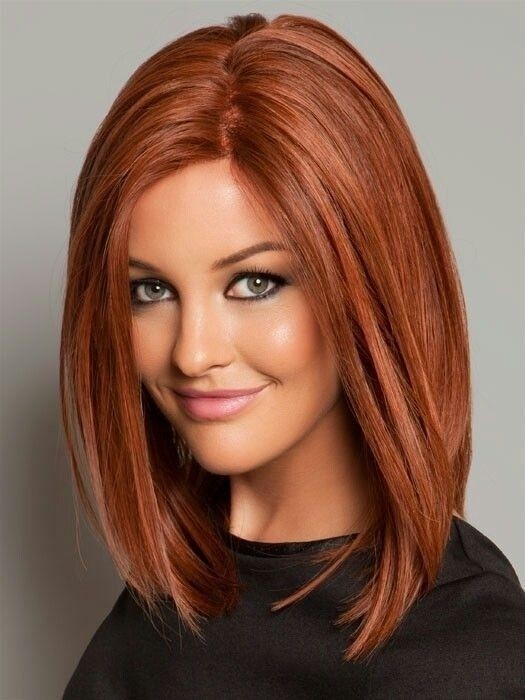 25 Hairstyles for Spring: Preview the Hair Trends Now
Here's a summary of the major trends to help your choose your best hairstyles for spring!
Wet-look – best hairstyles for spring for sporty types
Thakoon, Temperley and Alexander Wang all plumped for fresh-faced models radiating a sporty, healthy image. Thakoon's inspiration is the paintings done by Paul Gauguin of women from the island of Tahiti in the 19th century.
That means straight wet-look hairstyles, as if you've just stepped out of the foaming ocean onto a South Seas beach! Centre partings or brushed back from the forehead to hang loose – with just a slick of styling crème combed through the hair.
Messy Ponytail for Girls /Via
Or with the hair smoothly styled back into a casual low ponytail and of course, flower accessories for special occasions!
Platinum-blonde rock chicks
This look was featured in the shows from Tom Ford, House of Holland and Antipodium. Platinum blonde is one of the top new colours for spring  and the best hairstyles for spring for rebels have choppy layers, with plenty of straight but puffed out volume.
Messy Haircuts for Short Hair /Via
It's perfect for a rock band glamour look and was shown with Tom Ford's glittery, black smokey eye-shadow.
Tomboy Hairstyles
Seen at Mary Katrantzou, Marni and Creatures of the Wind, these hairstyles are boyish and sleek, with minimal make-up. There were smooth pixie cuts for a 'tough' look, straight back or with the side-parting that's trendy in the men's list of best hairstyles for spring.
Shaggy Pixie Haircut /Getty Images
Double texture hair
From Topshop, Temperley and Julien Macdonald, this is officially aimed at those who love experimenting with avant-garde 'future-looks'!
The preview photo shows long hair with dark-blonde roots and a mix of platinum and honey highlights. The main feature is the original mix of wet-look and dry strands, along with slick and beach-wave textures.
Layered Short Haircut for Thick Hair /Via
Aimed at Topshop clientele, this style is unofficially known as 'the moody teen' look!LOL!
Wavy 1970's long hair, choppy layers and Woodstock romantic were also well to the fore, and most of the best hairstyles for spring were attractively casual. (So hurray! That's good news for we lazy girls!)
Best hairstyles for spring – away from the runways!
As we know, the fashion runways show a range of new ideas that may or may not be taken up by the woman in the street!
So if you're not a skinny teenager, the best styles for spring -according to the salon professionals – are going to be full of frisky curly bobs, long bobs with a centre parting, straight across fringes and high volume pixie cuts, too!
Straight Long Bob Hairstyle with Beautiful Color /Via
So why not enjoy browsing through the full range of best hairstyles for spring, in our Pophaircuts.com latest Inspiration Gallery designed for all ages, sizes and fashion styles!
Cute Braid with Ponytail /Via
Loose Ponytail Hairstyle for Long Hair /Via
Pretty Ponytail with Braids /Pinterest
Casual Everyday Hairstyle /Via
Easy Bun Updos /Via
Unique Side Braid /Via
Bohemian Braids Hairstyle for Spring and Summer /Via
Stylish Braided Hairstyle for Long Hair /Via
Easy Ponytail Hair Style /Via
Medium Length Hairstyle with Curly Hair /Via
Emma Stones Shoulder Length Hair Styles /Getty Images
Kate Mara Haircut /Getty Images
Lauren Conrad Hairstyles /Via
Asymmetrical Messy Hairstyle for Medium Hair /Via
Stylish Hair Color /Via
Ombre Hairstyles for Wavy Hair /Via
Messy, Red Short Haircut /Via
Long Pixie Haircut with Side Bangs /Via
Short Haircut with Side Bangs /Via
Straight Bob Cut /Via