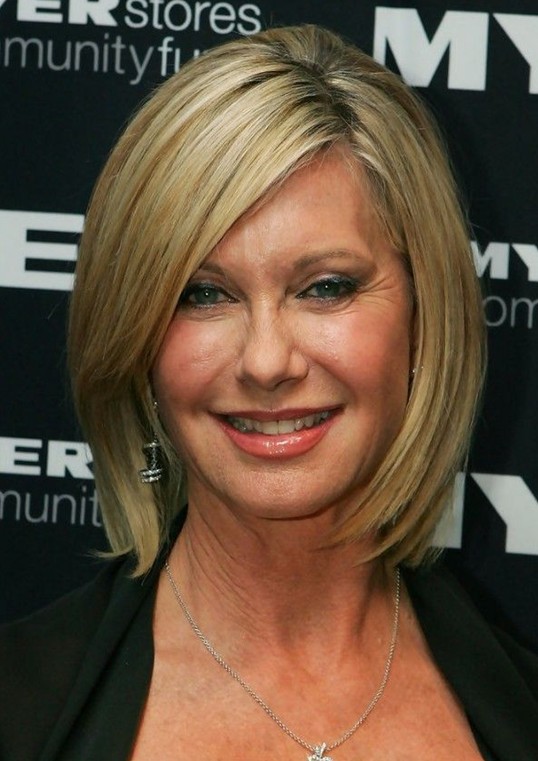 20 Best Hairstyles for Women Over 40
One of the most tested hairstyles for women over 40 is the bob cut. The chin length bob can help enhance your face structure and your jaw line. You can experiment with the traditional bob cut, the inverted bob cut or the asymmetrical bob cut. The traditional bob cut refers a cut straight around the head and has a length which is anywhere below the years. Inverted Bob is quite cute, stylish and eternally graceful!
The inverted bob cut is cut short and tapered in the back. You can leave it to grow longer and slant towards the face. You can pair the look with a smooth cut and choppy layers. You can get rid off all the claims the hairdos are just for the cute teens. An inverted bob is perfect for people with a thin and triangular face. As to the asymmetrical bob cut, the bob is tapered in the back and maintained longer in the front. One side of the hair is made longer than the other and angled towards the face. You can pair the style with side swept bangs and blunt bangs around the forehead.
If you want something fresh, you can choose a gorgeous layered hairstyle that touches your shoulders. The more layers you create, the better it will be! The hairstyle is ideal for people with a little rounder face. Besides, if you can be brave enough, you can get your hair colored which can also complement your charming eyes. Choppy layered hairstyle looks perfect for any lengths of hair. Choppy layered hairstyle looks superb classy, yet cool. And it also appears truly charming. Choppy layered haircut is best for people with long faces.
Wavy bob haircuts are the ideal choice for women who have curly and thick hair. The length of the hair is until the neck at all sides and back. This hairstyle certainly seems charming if done with layered bangs.