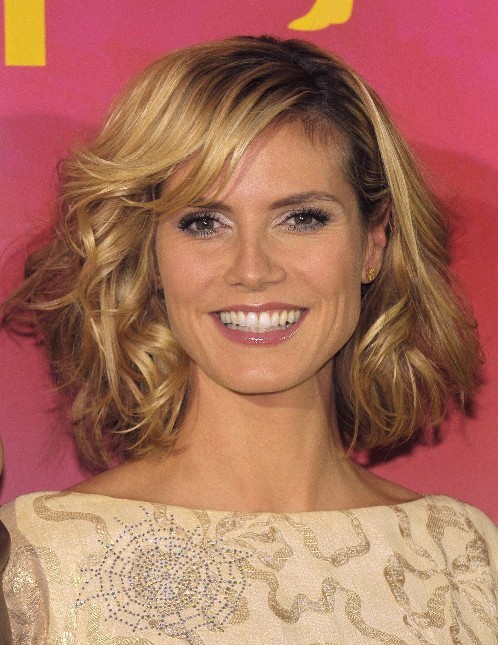 Heidi Klum Medium Curls Hair Styles
Heidi Klum Medium Haircut: Soft and luscious curls and waves are added to the mid-length to create the layered bob style and shape. The luscious shoulder length curls can add much volume and bounce to the whole look.
The stylish look is great for people who look for a style with boost and volume. The bouncy waves can make you more feminine and charming. The medium style with soft waves is quite simple to re-create with hot-rollers. Use a large-barreled curing iron or enhance your own natural waves or curls, beginning at the bottom and rolling it up toward the scalp. Roll it sideways to keep it stay in a vertical position. Repeat steps several times to create soft and subtle waves. Keep the length about the shoulder level to make the whole style more charming and graceful.
Heidi Klum Hairstyle
Length: Medium
Type: Curly; Layers
Hair Color: Blonde