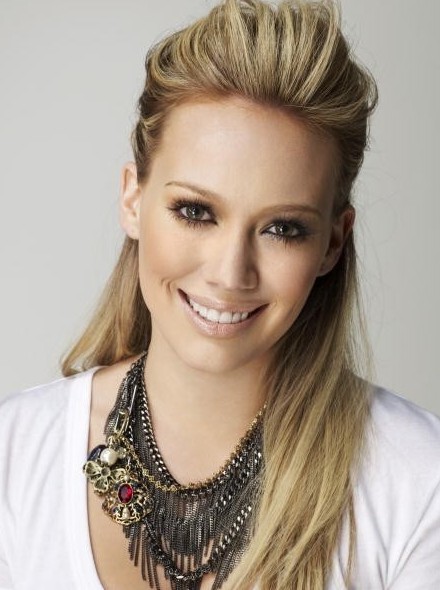 Hilary Duff' Hairstyles – Easy Long Straight Hair
The long hair is tapered over a layered base to add lightness to the hairstyle. The cute and approachable straight hairstyle is quite trendy and the long flowing hairstyle is all about charm and grace and it can flatter many events.
The cool hairstyle with high top can add much volume and shape to the whole look and so it can earn you many admiring glances.
Styling Tips
Use a blow-dryer and flat paddle brush to blow the hair straight, and a flat iron for a silky finish.
Create layers at the hair ends and the top to add much volume and style to the hair and make the look full of life.
Comb all the front hair back and tease them loosely to enhance the straight hairstyle.