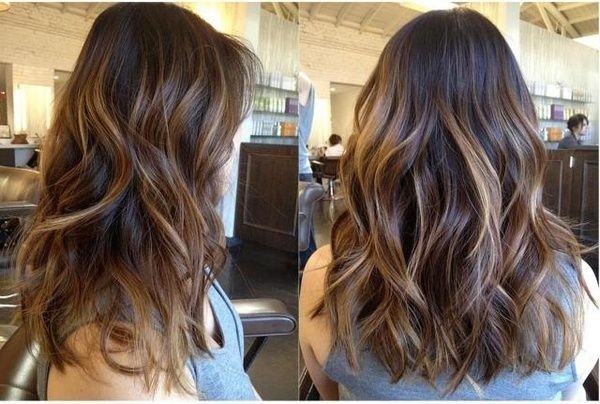 20 Layered Hairstyles for Women with 'Problem' Hair – Thick, Thin, Curly, Straight or Wavy Hair Problems Solved!
Layers are the hottest look in hairstyles and will be even more important next year, but which are the best layered hairstyles for women with 'difficult' hair! Well, we all think we have difficult hair sometimes, but how do you know which cutting technique will give your hair-type the best layered look?
Best layered hairstyles for women with thin hair – blunt-cut
Layering is a great way to add volume to thin hair, but be sure to ask for blunt-cut layers which will make the ends of your hair seem thicker. Avoid styles with tapered tips to the layering as this will make fine hair look thin and scanty.
The best layered hairstyles for women with thin hair are short bobs or pixie cuts, with a few curls or twisty waves to add volume and texture. If you have a fringe it should cut deep with blunt-cut ends – avoid wispy fringes.
Jennifer lawrence Pixie Haircut /Getty Images
Best layered hairstyles for women with thick hair – sliced structure
Avoid the dreaded triangular or mushroom haircut by choosing a stylist who has plenty of knowledge and experience on the correct way to layer thick hair! Thick straight or curly hair needs to be cut in 'sliced layers', which are completely different from the horizontal all around the head layering that may be used for other hair types.
Women Short Hairstyles Trends /Via
It's worth paying more for a top stylist who is able to make an artistic assessment of the natural movement and texture of your thick hair and then create a layered cut in line with the style you want to achieve.
Best layered hairstyles for women with thick, straight hair
Thick, straight hair looks wonderful withonly the ends lightly layered orsculpted to fall naturally in a smooth inward curve – at chin-level or between the chin and collar-bone. It also looks stunning when razor-cut into a textured short hairstyle or angled bob with edgy tapered tips – with the right stylist you can wear many of the current best layered hairstyles for women!
Trendy Straight Short Bob for Thick Hair /Via
Curly and wavy layered hairstyles
Curly and wavy hair also needs to be layered using the 'sliced layer' technique, as this allows the stylist to remove bulk where it's not wanted and create the required amount of natural-looking volume around the crown.
Chic Layered Haircuts for Long Hair /Via
Smoother texture
A good sliced layer structure produces smoother, more relaxed definition to curls and gets rid of a lot of the hair friction that causes all that annoying frizziness! The best layered hairstyles for women with curly/wavy hair are virtually unlimited, as some women want to emphasise their natural wave and others want to straighten it out!
Straight Long Bob /Pinterest
But curly bobs are one of the hottest of the best layered hairstyles for women in 2015!
Why not consult our Pophaircuts.com new Inspiration Gallery of the best layered hairstyles for women who now know which type of layers are probably the best for their hair!
Messy, Layered Short Hair /Pinterest
Girls with Short Hair /Via
Adventurous Pixie Haircut /Via
Long Hair with Layers /pinterest
Shaggy Long Hairstyles /Getty Images
Blonde Hair with Layers /Pinterest
Layered Hairstyles with Short Bangs /Via
Medium Haircut with Blunt Bangs /Getty Images
Casual Everyday Hairstyles for Medium Hair /Via
Medium Brown with Caramel Ombre Highlights /Via
Ombre Hairstyles with Layers /Via
Pretty Long Wavy Hair /Via
Layered Haircuts for Long Hair /Via
Cute Short Haircut Side View /Via
Red Pixie Hairstyles /Via