Comments Off

on Long Hairstyles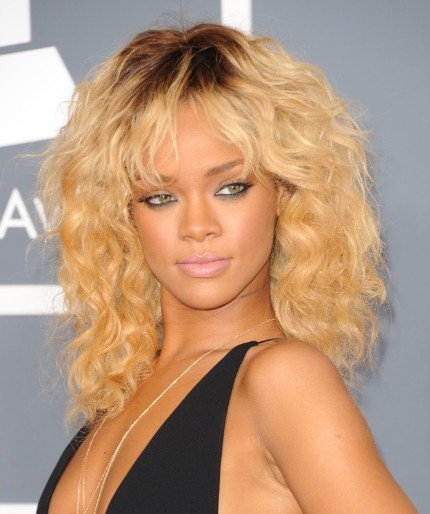 Long hairstyles are among the most popular and most versatile hairstyles for women. Besides, there are some new hair cutting and styling techniques meant to give your locks an extra bit of style. Keeping up with the recent trends in fashion and long hair styles is vital since the way you will always be up to date with the latest trends and create your own personal, chic long hairstyles.
Long Hairstyles and Haircuts
The splendid and trendy long hairstyles are not limited to the famous superstars, so you can also try them out and then flaunt your hair.

Long Layered Hairstyles
Hair layers are quite popular since they help create the proper amount of hair volume, since limp and lifeless hair is not something that one would desire. Long hair is heavier owing to its length since gravity helps pull the hair in a downward direction creating a flat look that can be simply "repaired" by creating some hair layers.
Hair layers can relieve some of the hairs weight to give it a better posture and an amount of hair volume instantly. The type of hair cutting technique can be an ideal option for all hair types.
Updo for Long Hair
If you desire a prom formal style, you can choose a classic updo. To get the style, you can begin by blow your hair dry straight. Use some anti-frizz mousse or serum. Create your hair into a high pony. Then, divide your pony into parts, each about 1 inch wide. Hold a part of your hair upwards, and roll the hair to your head and fix it with a hair pin. Keep rolling on all the parts. Then, apply some hairspray to keep it in style longer and better!
Long Curly Hairstyles
Curly definition is a must when as for stunning looking curly hairstyles and this can simply be achieved with the proper hair product. Various brands of curl enhancing serums are available on the market. The hair products can help give the curls a better definition and shine while still keeping the hairstyles bouncy and natural.
Women with naturally straight or wavy hairstyles can also choose to create attractive curls with various hair styling tools or products that can create temporary or more permanent results. To create a temporary curly hairstyle, you can use hair rollers, heated or not or curling irons. For a more permanent way, you can try a hair perm solution that is suggested to be done by a professional hairstylist.
Long curly hairstyles are proper for formal and casual occasions. So have a try and enjoy it.
Long Wavy Hairstyles
Most common all is the free-flowing long wavy hairstyles. It is characterized with lots of body and soft curls that fall in the right places. Those that fall below the shoulders can actually be layered to give it a more appealing look. For natural curly hair, styling is very easy because they just fall naturally. However, for those made possible by a curling iron, styling becomes very difficult and can require longer hours.
A long and wavy hairstyle that is center parted can also create a more appealing look and provides you with a simple yet elegant aura. Thus, it is not surprising how some famous celebrities are into this king of hairstyle these days. Consequently, you can have subtle layers of waves at the ends to enliven your hairstyle. Accordingly, these subtle layers of curls will create more bounce and extra movement of your natural waves.
Chignon for Long Hair
A chignon is quite cool for long hair. A messy chignon looks quite chic and trendy. Take all the hair up into a loose pony at the nape of your neck. Hide the hair band with your random locks, and fix it with the help of a hair pin below the pony. Twist the hair and tie it with hair pins. You can also wear some flowers to complete the look. The teen style is a cool and excellent option if you desire a trendy and attracting look.
Long Ponytails Hairstyles
Ponytails do not have to look usual, simplistic or lifeless. With a little imagination, ponytail hairstyles can get fun, innovating and sophisticated. Ponytail hairstyles can be flattering at any age as long as they are styled accordingly. A great advantage that we have whenever we choose to wear a ponytail is that our facial features and we should make sure that the style is always refreshing, and give us a youthful allure.
Blunt Long  Hairstyles
A blunt cut hairstyle is an ideal option for women with straight or soft wavy hair since the haircut will be enhanced by the hair looks. The edgy straight cut performed on sleek straight locks looks best; this is why most women wish to create the type of haircut. There are a lot of blunt cut hairstyles to choose from according to your personal preference and facial features. Blunt cut hairstyles can contour your face charmingly and attract attention to the facial features, enhancing their natural charm.