Comments Off

on Short Hairstyles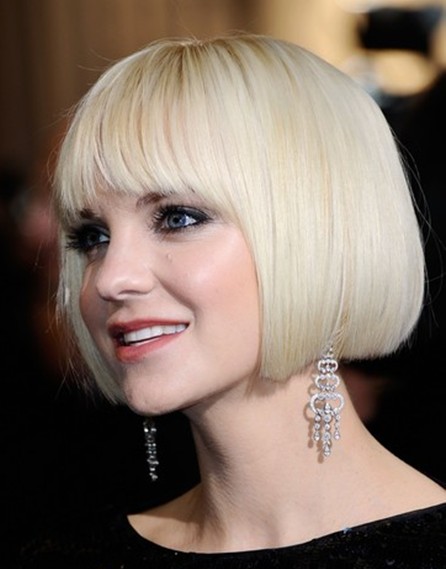 Short hairstyles are quite convenient to create and they look stylish and chic. Short hair can be chic and sexy.
Short Hairstyles for Women and Girls
The splendid and trendy short hairstyles are not limited to the famous superstars, so you can also try them out and then flaunt your hair.
Pixie Hairstyles
Pixie haircuts quite popular, it is quite effortless to create and maintain. short pixie hair style is quite cute and you can pair it with various types of bangs. To create a pixie style, cut the back and said hair shorter, and create some blunt short side fringes or long side sweeping fringes which can add more charm to the entire style. You can opt for long well-defined bangs which can give you a charming and graceful look. Some short blunt bangs are also quite cool and fabulous.
Bob Hairstyles
Short bob hairstyle is quite cool and excellent for women with oval face shape and heart-shaped face shape. To create such a style, cut your hair into a blunt bob and style the bottom hair into soft waves.
Asymmetrical Short Hairstyles
To create an asymmetrical style, cut the hair behind the nape of neck shorter, and the said hair into different lengths. Some long sweeping or blunt Cleopatra bangs can add more charm and style to the whole haircut.
Short Faux Hawk Hairstyles
Faux hawk hairstyle is ideal for the bold. Such style is quite popular among black women. To create such a style, cut the side and back hair into short crops, and keep the top hair slightly longer. Then style some suitable bangs.
Short Razor Hair Cuts
Short razor styles can bring you a soft wispy ends which can make the style more chic. After cutting your hair, the hairdresser will run a razor throughout different hair parts.
Short Messy Hairstyles
If you bear naturally wavy or curly hair, short messy hairstyles can be ideal option for you. Messy styles can give you a charming look, and they are quite simple to manage. To create such a style, cut your short or medium hair into different layers. Next, use some wavy hair serum on your wet hair and mess your hair, keeping some bangs on the forehead, and make it air dry so as to cut down the damage to your hair.
Short Wavy Layered Hairstyles
If you bear naturally wavy hair, some layered hairstyles can be ideal for you. To create such a style, you need medium or short hair. Get your hair into different layers, and then create some cool bangs. Then get your hair wet and apply some wavy hairspray and mess your hair. Make your hair dry under the natural situation. The wavy cut can make you sexy and attractive.
Short Braided Hairstyles
Braids hairstyles are quite chic and trendy recently. There are a lot of kinds of braid styles. You can opt for small braids and then pair it with middle parting or side parting. You can also create braided headbands. Pigtails are perfect if you bear medium short hair. You can choose different kinds according to your mood and situation.
Short Hairstyles Styling with Accessories
If you are so busy that you do not have time to go to a hair salon, you can choose several hair accessories to enhance your hair. There are also a lot of Hair accessories such as metal hair bands and flower. Just comb your hair back and choose a suitable hair band to tie your hair. So that is quite simple.