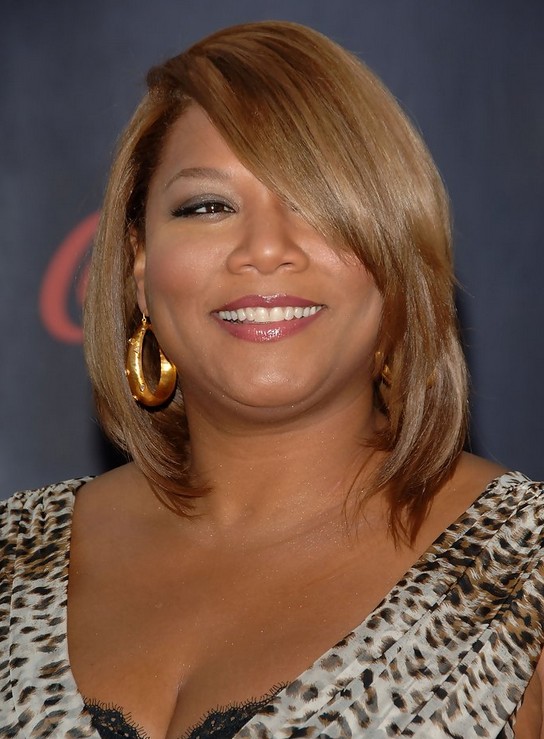 Queen Latifah Hair Styles
Here's a fabulous special occasion style which has lots of shape and some wonderful colour and highlighting.
The bob is cut in an asymmetrical medium bob, with long layers and pretty textured tips that hover in casual curves around the collar-bone. From the trendy, deep side-parting a glossy section of honey and minkshades falls in a long, diagonal fringe across the face.
Queen Latifah Straigt Long Hair: Blonde Hairstyles for African American Women
Here's Latifah looking relaxed in a natural style cut in long layers. Around the face and neck, the shorter lengths break the line and the hair is swept off the face in a casual wave, with the layers creating attractive texture at the sides.
The strawberry-blonde shade is trendy and this is a relaxed face-framing look, that's very easy to maintain.