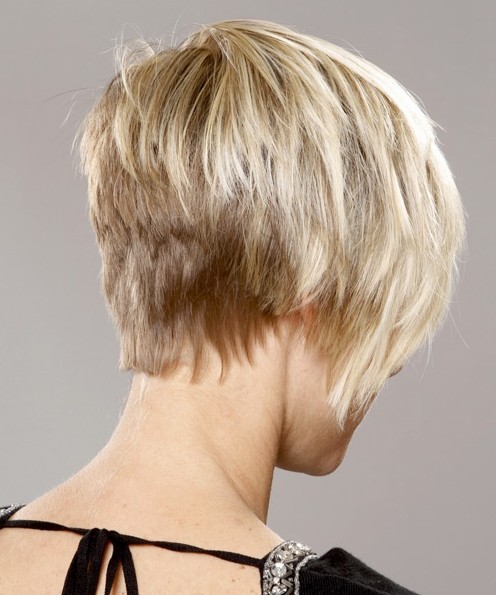 Textured Hairstyles for Short Hair
This short hairstyle is featured by textures which make the hairstyle trendy and voluminous. The crafted layers make the hairstyle full of sophistication and style.
Some smooth textures below the ears create the hairstyle an ideal oval silhouette. The lusciously diagonal thin sheet of hair makes the short hairstyle cooler and chicer. The back is also cut in a blunt, slightly curved line, repeating the general theme of this look – round and curved with a sharp edge. The short smooth hairstyle is quite popular among people who like geometrical shapes.
Styling Steps
Trim the hair section by section softly.
Leave only long layers cut round the edges to make the hairstyle softer and tender. Cut the hair about the ear level.
Layer some blunt cut side sweeping bangs subtly across the forehead to make the entire style look and feel tender and soft.