Denise Richards Layered Long Wavy Hairstyles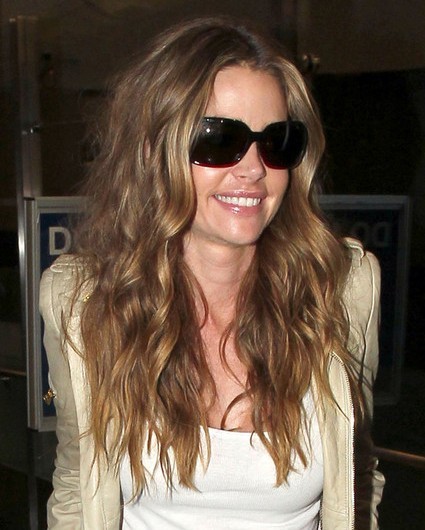 Denise Richards Long Haircut: The presentable soft luscious curls added throughout the back and sides of the long hair add a lot of bounce and boost. It is easy to achieve the splendid curly style with hot-rollers or a curling iron.
Choose a medium radial brush to help make the curly hair textures neat. Set hair in large hot roller to achieve large soft curls and add volume and bounce, and then tousle curls and finger comb tresses into place. Take a small section of hair and place the ends at the base of the curling iron barrel and then cover the hair up round the barrel. Take the hair for a few seconds and then release the hair by unwinding the hair backwards.
Denise Richards Hairstyle
Length: Long
Type: Layers; Wave
Hair Color: Light Brown; Beeline Honey