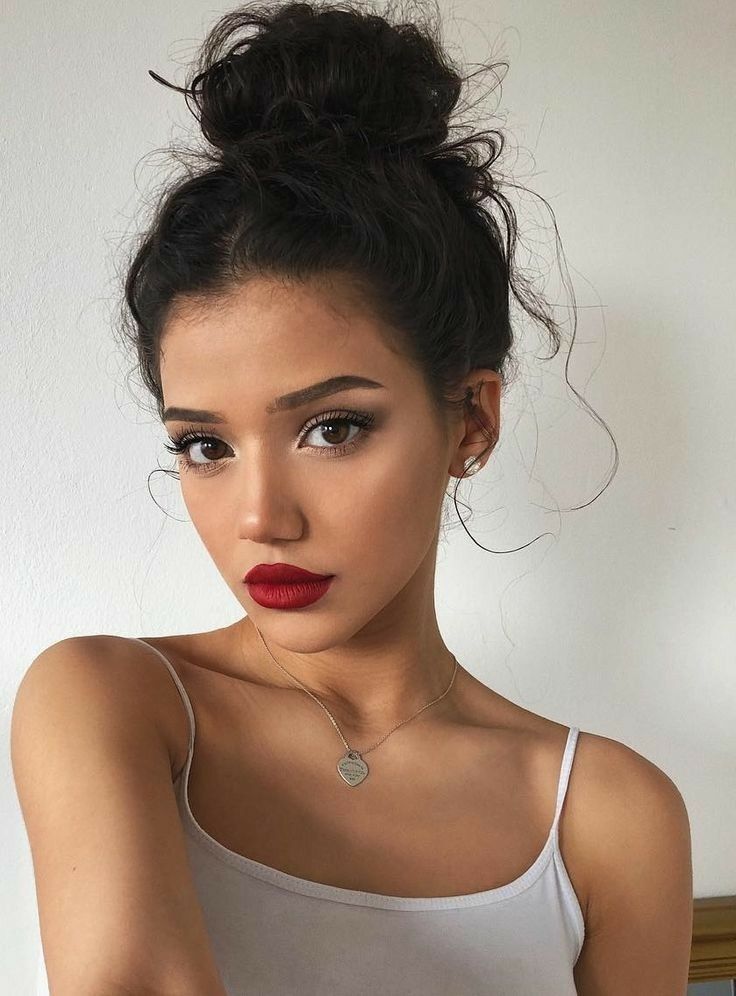 15 Cute Everyday Hairstyles for Girls
If your have a desire to say goodbye with the bad hair day, you can try out some new chic hairstyles. In this text, we will share some simple yet trendy cute everyday hairstyles.
First, we sill suggest the messy bun which looks graceful and charming. Besides, it works greatly on long and thick hair. It is simple to create. Collect your hair like you would for a ponytail, but tie the hair into a folded loose bun. Then just pull out some locks and loosen the bun to gain the messy look. Another messy bun version is to use a ponytail base and some bobby pins to create the hair into pretty mess. For cuter flare, you can add some accessories, such as flowers or jewels.
A braid will also look charming and luscious. Start by parting your hair. You can do this braid on just one side. You can also do the braid on both sides for a cute look. Take two small strands of hair and start twisting them around each other, with each twist taking more hair in each strand. Keep doing this until you reach the back of your ear. Loosen the braid a bit with your fingers if needed. You can also braid your whole hair to the side loosely. Just tie the end securely with an elastic band and loosen the braid even more with your fingers to create a messy and care-free look.
There are many lovely and popular hairstyles that are suite for daily life. You can just choose a classic twist or, a tricky braid or a graceful bun. Besides, you can also add your creativity and inspiration into your styling. Well, now just create your hair a new hairstyle and then enjoy the charming and luscious look.
Beach Waves with Side Braid: Boho Hairstyle /Via
Casual Girly Style: Braids with Ponytail /Via
Selena Gomez Ponytail Hair Style /Getty Images
Side Lace Braid Ponytail Hairstyle /Via
Awesome Idea for A Weekend Hair Style /Via
Rolled Ponytail Tutorial: Cute Everyday Hairstyles /Via
French Braid with High Ponytail for Girls /Via
Short Hair with Braids /Via
Everyday Hairstyles for Wavy Hair: Ombre Medium Hair /Via
Waterfall Braid Short Hair /Via
Cute Everyday Hairstyles: Long Hair with Braid Bangs /Via
Cute Everyday Hairstyles for Straight Hair: Short Pixie Haircut /Via
Waves for Short Hair with a Straightener /Via
Cute Straight Long Bob /Via
Everyday Hairstyles: A-line Short Haircut /Via