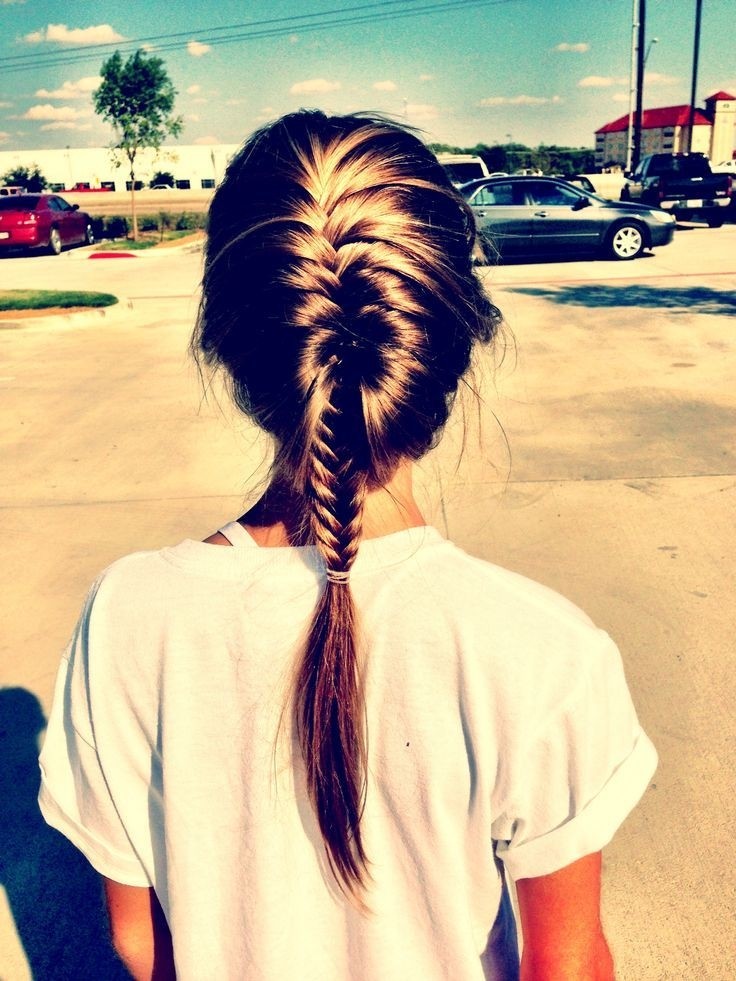 10 French Braid Hairstyles for Long Hair
French braids look cool and fashionable. You can choose to braid your hair partly or wholly, since you can create so many styling possibilities.
If you are tired of your usual hairstyle or want to make some change, you can choose one splendid and admiring French braid. It is believed that romantic and charming French braids can bring you much fun.
French Braid Tutorials: Braided Hair Styles for Summer /Via
The side hair is braided tied back, and fixed. The rest hair is just left loose. The adorable hairstyle is ideal for people who desire a sweet and fun effect.
How to Style: Front French Braid Hairstyles /Via
The romantic and gorgeous front French braid adds much fun and fashion to the whole hairstyle. The top hair is braided and pinned. The rest hair is left loosely styled. For added charm, you can pair it with fresh or synthetic flowers or other accessories. To achieve a better effect, you can add some styling pomade to your hands while you braid.
Everyday Hairstyles for French Braid /Via
Roughed up texture adds edge to the over-the-shoulder side skinny braid. It is simple to create. What you need to do is juts weave a loose side braid. The top section is teased up for much volume and the long hair is French braided. It looks wonderful and romantic. For more wow factors, you can pair with some colorful ribbons and bow. It can be create for all seasons by people with lengthy hair.
French Braid with High Ponytail: Cute Hairstyles for School /Via
The crafted and romantic front braid brings much cuteness and fashion to the causal high ponytail. It is perfect for summer style since all the hair is kept off the neck. The inventive and romantic braided hairstyle is certain to attract head turns. A bit of shine serum helps this luscious, gorgeous hairstyle lustrous and glow.
French Braid In Back and On Top with A Ponytail In Back /Via
This French braid hairstyle is very captivating and modern. The amazing hairstyle is full of romance and coolness. The top braid mix the other hair in a perfect way just look like a blooming flower on the crown. The lovely braided hairstyle is better for dates and holidays. A smoothing shine serum is the perfect way to keep it neat appeal.
French Braid Hairstyle for Little Girls /Via
This is a beautiful and gorgeous French braid, more locks are added in as the braiding goes on. The best part about romantic braid is that the top hair is braided and the rest hair is also braided while some locks in the middle create a special, cool and dazzling effect. For a long–lasting effect, you can rub some styling pomade with medium hold between your palms before braiding. This breath-taking braid is sure to earn plenty of head turns.
Fishtail French Braid: Missy Side Braided Hairstyles for Women /Via
Cute Fishtail French Braid: Stylish Long Hairstyles /Via
Blonde French Braided Hair Style /Via
Low Bun Updos with French Braid /Via