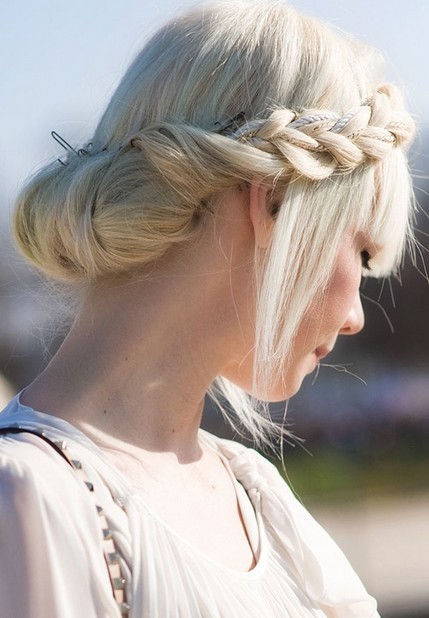 Milkmaid Braid for Long Hair: Prom Bun Hairstyles
A plain, unornamented milkmaid braid is enough of a hairstyle outing for most people. But for a creative designer mind like Erin Fetherston's, there's a little more to be done with it.
Entwined with strands of rope and secured with many a pin into a roll at the back, it's a braid that – especially when paired with floating white pleats – ends up feeling more Midsummer Night's Dream than it does milkmaid.
Erin wears her braid with an equally as impacty thick, blunt cut fringe.
Both the hair close up and the full outfit shot above were captured by Vanessa Jackman in Paris.From:fashionising.com
Length: Long
Type: Braid; Updo
Hair Color: Pure-Diamond