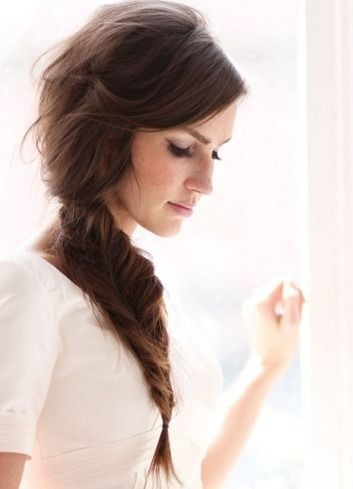 5 Cute and Easy Fishtail Braid Hairstyles
Cute and Easy Fishtail Braid Hairstyles /Via
A lot of people agree that the sweet soft Fishtail Braid is one of the simplest yet funniest hairstyles. This fishtail braid looks modern, infinitely sexy and it can last in great shape all day long. So you do not need to worry about the rain or wind to ruin it. Some light shine oil gives it added luster and definition.
Divide you hair into four parts.
Begin braiding at the nape of your neck.
Adjust the tightness as you like.
Apply a bit of hairspray to maintain it better.
Easy Side Fishtail Braid Hairstyles /Via
DIY Fishtail Braid Hairstyles /Via
Loose Side Fishtail Braid /Via
Fishtail Bun Updos Tutorials /Via