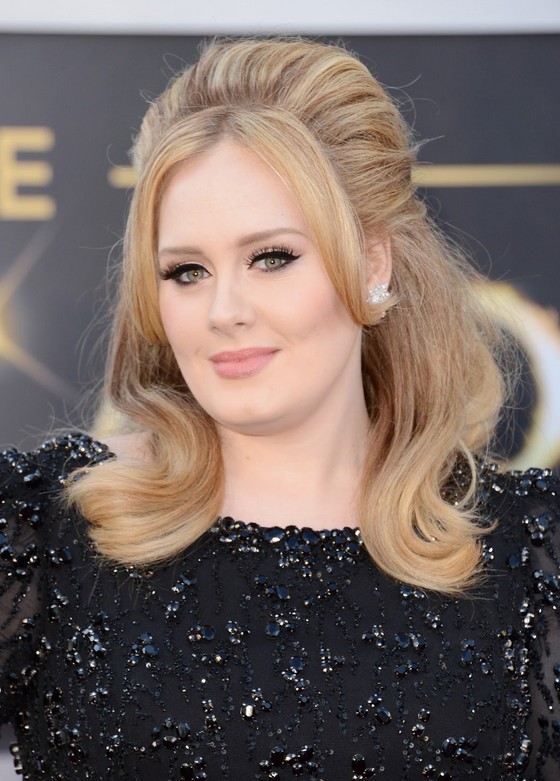 Adele Hair Style: Classic Beauty on the Red Carpet
Beautiful Adele is a great role model for choosing very flattering and feminine hairstyles that complement her pale skin tones.
This half-up style is done on hair cut to the same length, with the top section teased and styled back to create an attractive puff of volume around the upper face.
The extra-long fringe is parted to provide 'wings' that keep the attention on Adele's lovely eyes and super cheekbones, and away from a slightly double-chin.  The rest is brushed into thick, smooth sections sweeping down in beautiful curves that rest on the collar-bone.  The striped highlights accentuate the round shape of the bouffant top and the longer hair has a subtle ombre blonde adding volume at the ends.