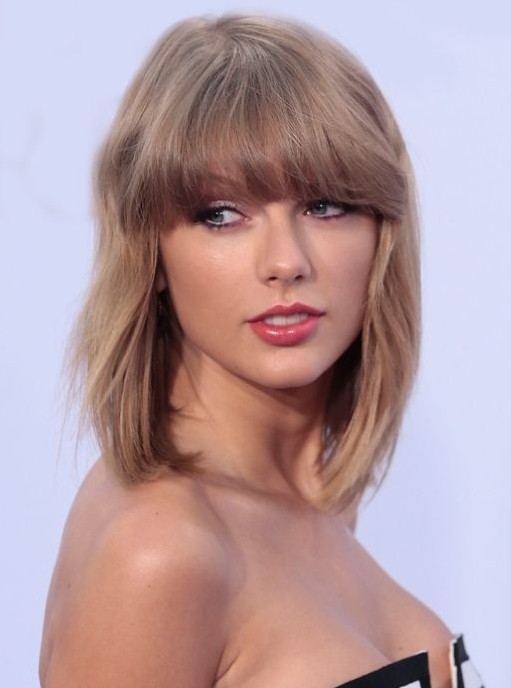 23 Best New Hairstyles for Fine Straight Hair
Fine straight hair can be both a blessing and a curse, if you don't know how to choose the best hairstyles. For fine straight hair, this can depend on whether you have an abundance of fine hair, or if it is a little thin.
The advantage of fine hair is its beautifully soft and silky texture, which is definitely envied by those battling against coarse, curly hair!
Waves add volume
If you have fine hair in abundance, you can wear it long, medium or short depending on your preference and your face shape. Waves are one of the best hairstyles for fine, straight hair at the moment, as random, asymmetrical, tousled waves are a strong trend.
I know it's hard to get curls to stay put in fine hair, but you'll find that waves are easier to do and won't fall out at the first hint of damp in the air!
Bohemian Blonde Ombre Long Hair /Via
Best cuts for fine straight hair
On medium or short hairstyles for fine, straight hair, you really need to have layers cut to allow your hair to fluff up more and create some face flattering volume. And long hairstyles for fine, straight hair also look better with some trendy layers.
Fortunately, layered haircuts are everywhere at the moment and you can choose from a range of new shapes.
Cute Short Haircut for Fine Hair /Via
Blunt cuts with choppy layers
Fine straight hair always looks thicker with blunt cut ends, so the latest choppy, uneven layered cuts would be a good choice to give your hair some extra density.
Pretty Ombre Hairstyle for Fine Hair /Via
Straight (in a natural way) is trendy
Although the obsession with horrible, flat, stick-straight hair extensions has mostly disappeared now, long straight hairstyles are still very much in fashion. The main difference is that you should just give your naturally straight hair a blow-dry, without flattening the natural volume into rat's tails with ceramic straighteners!
Messy Short Hairstyles for Fine Straight Hair /Via
What off-duty models wear
One of the most popular off-duty model hairstyles for fine, straight hair is a medium or long bob, with a side parting and a lightly windswept finish. It's a versatile cut you can vary and it's easy to maintain.
Adding some twisty waves at the sides and some subtle highlights will also give your fine hair the appearance of more volume and density!
Long Hairstyles for Fine Straight Hair: Red Ombre Hairstyle /Via
Take a look at our Inspiration Gallery of fabulous hairstyles for fine, straight hair and choose your favourite new layered pixie, bouncy bob or face-framing long cut today!
Ombre Long Hairstyles with Short Bangs /Via
Ombre Long Hairstyle for Fine Hair: Twist on the normal brown to blonde /Via
Taylor Swift Medium Hair Style: Straight Medium Haircuts with Bangs /Getty Images
Emma Stone Medium Hairstyle with Blunt Bangs: Women Medium Haircut Ideas /Getty Images
Everyday Hairstyles for Long Hair /Via
Beach Wavy Hairstyles for Fine Hair /Via
Best Women Short Hairstyles for Fine Straight Hair /Via
Shaved Short Hairstyles for Women /Via
Stylish Short Straight Haircut for Fine Hair /Via
Red Asymmetrical Short Haircut with Bangs /Via
Casual Messy Short Hair Cut /Via
Summer Haircuts for Short Hair /Via
Red Long Pixie Cut /Via
Stacked Bob Hairstyles for Fine Straight Hair /Via
Shaved Short Hairstyles for Fine Straight Hair /Via
Easy, Everyday Hairstyles for Women Short Hair /Via
Short Hairstyles for Fine Straight Hair /Via
New Short Hairstyles for Fine Straight Hair /Via