28 Best New Short Layered Bob Hairstyles
Tousled Balayage Blonde Bob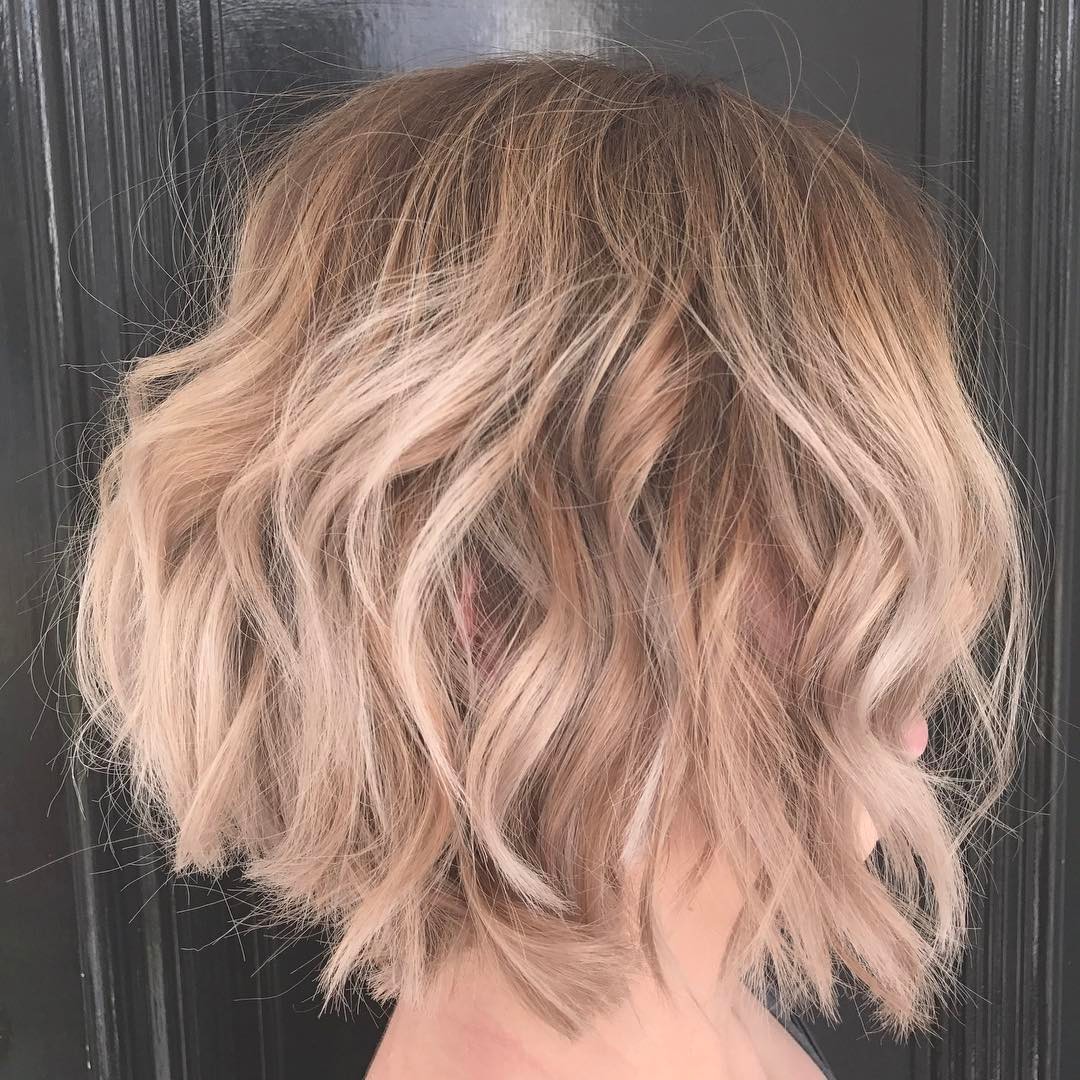 Balayage will blend two hair colours together seamlessly creating a colour melt. Steal this incredible style by chopping your hair into a jaw length bob. Add lots of shorter layers throughout and roughly curl your balayage blonde hair. Use your fingers to tousle the hair and run your fingers through the curls to make a fantastic finish.
Brown and Blonde Bob with Loose Waves – Women Short Hairstyle for Thick Hair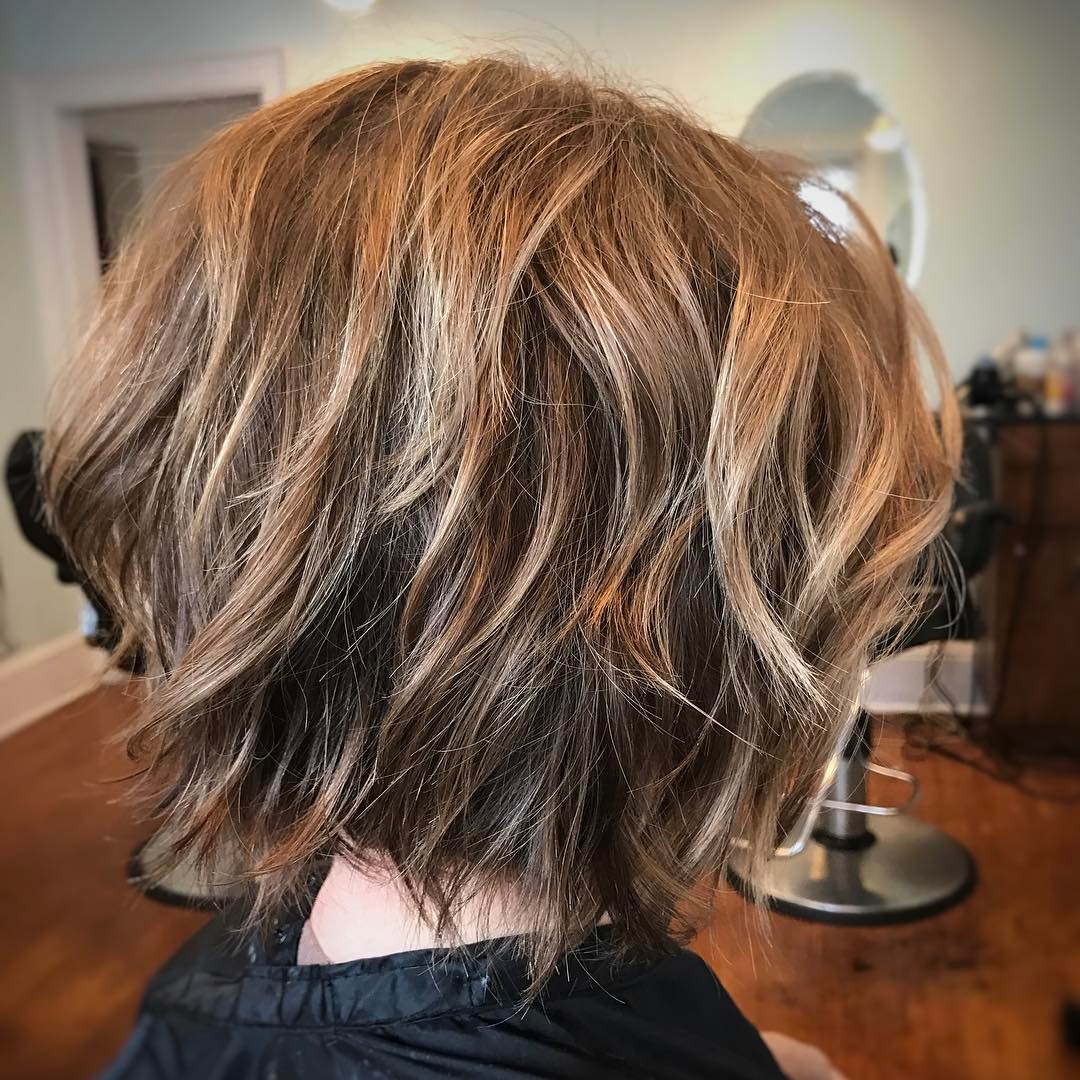 Highlights can bring your bob hairstyle to life. This hair is cut an inch or so below the jaw. The bottom layer of hair has a deep and dark brown shade. The top layers, which are choppy and stylish, are full of blonde highlights. Add a loose wave throughout the top layers to create a wonderful wavy end result.
Brown to Silver Bob with Curled Under Ends – Ombre Long Bob with Straight Hair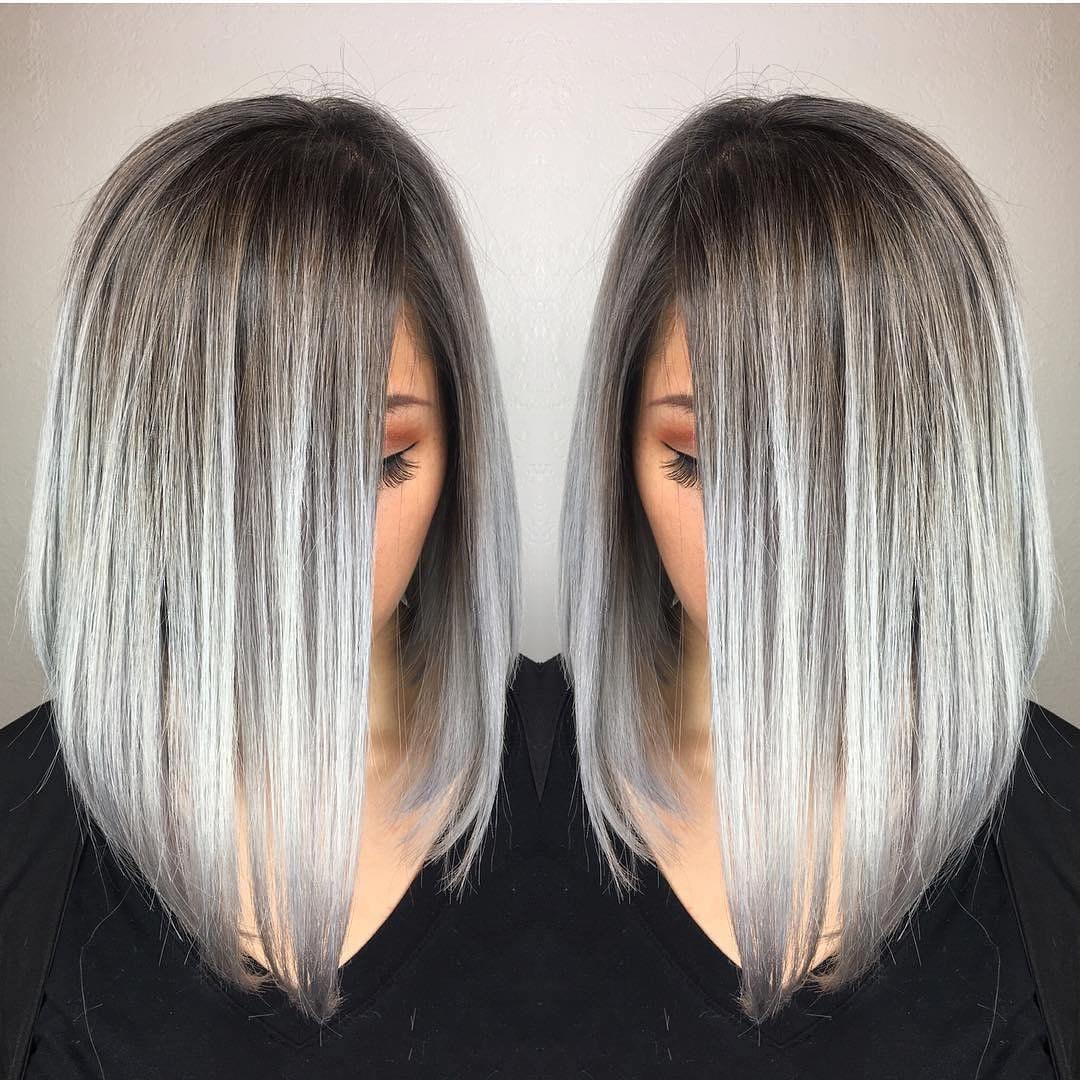 Keeping your bob straight and sleek can be every inch as effective as working lots of curls throughout your hair. Recreate this absolutely amazing style by chopping your hair into a graduated bob which starts at the shoulder length towards the front of the face and chopped short at the bob. Work a deep side parting in and straighten the hair, curling the ends under for an amazing finish.
Tousled and Textured Ice Blue Bob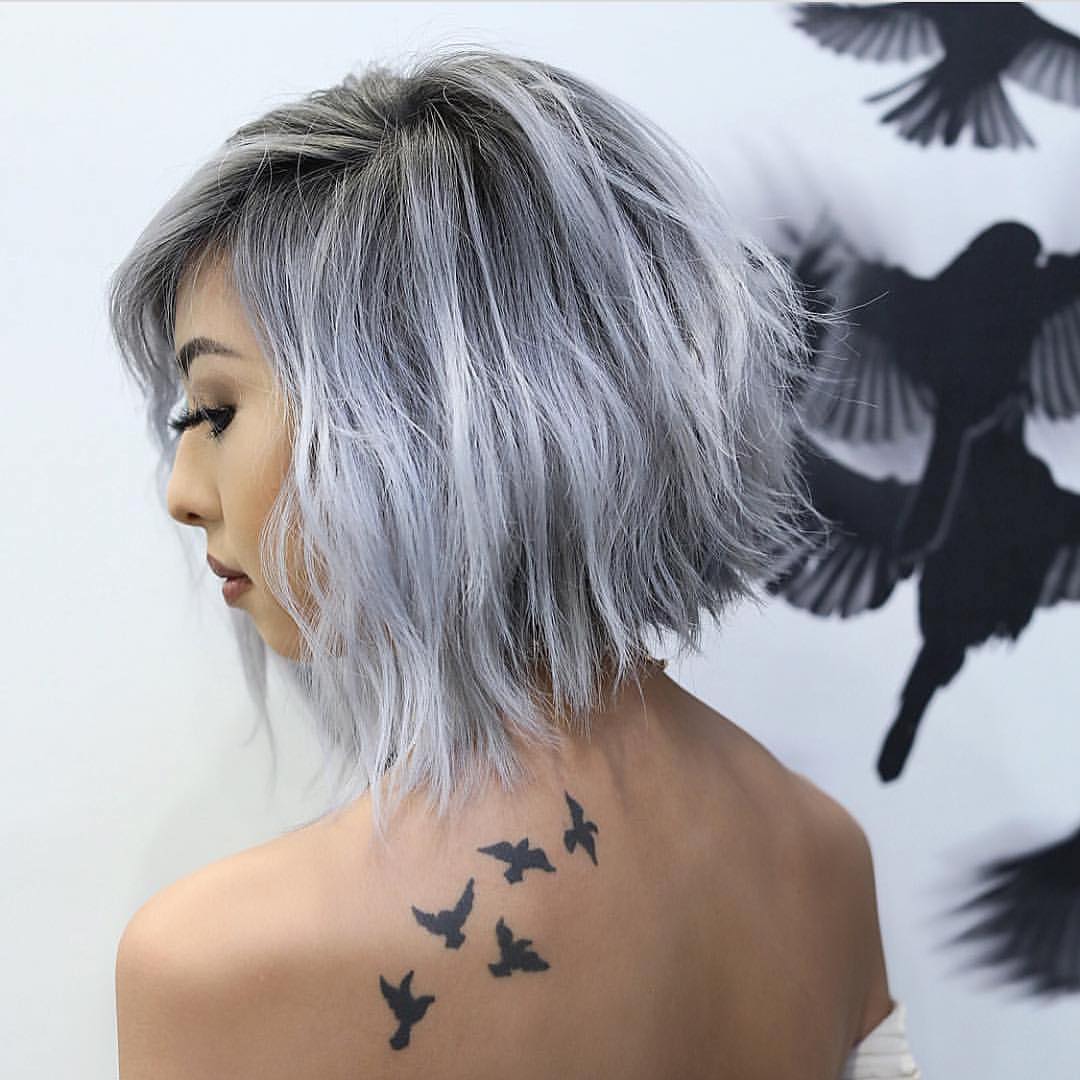 Ice blue is a super stunning shade which is a blend of a metallic blue and silver shade. This stunning lady has the coolest layered bob we ever did see and we think it's the perfect inspiration. Steal this style by chopping a cool layered bob into your hair. Dye it an icy blue shade and part to the side. Loosely tousle your locks from top to bottom.
Cream, Pink and Purple Bob with Loose Curls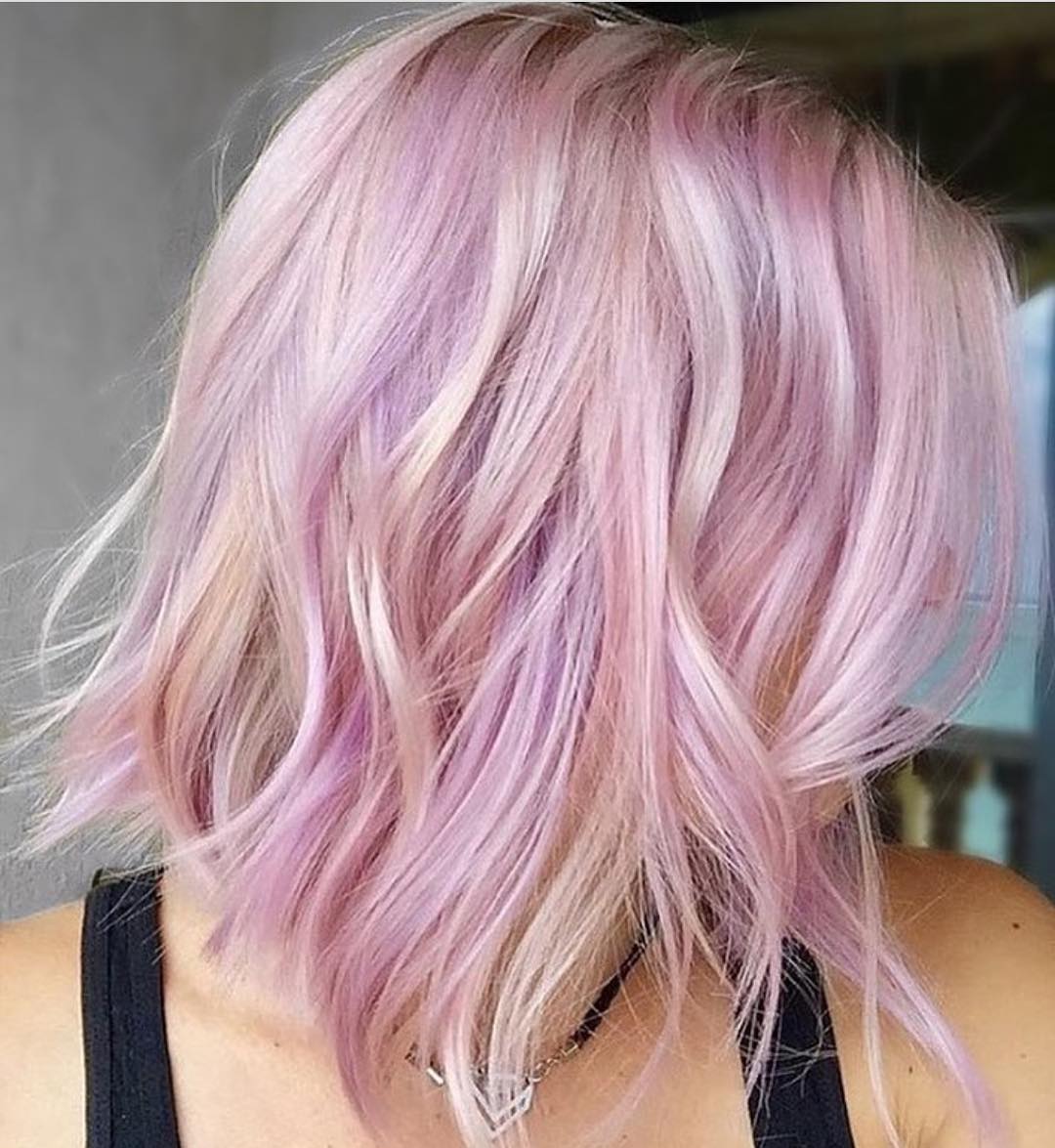 Why stick to one colour of hair when you can work multiple shades together to create a totally unique and stylish end result? Steal this look of pastel perfection by starting with a luscious layered bob which finishes around the jaw length. Dye your hair a cream colour and fill with pastel pink and purple highlights. Loosely curl to show off the colour blend!