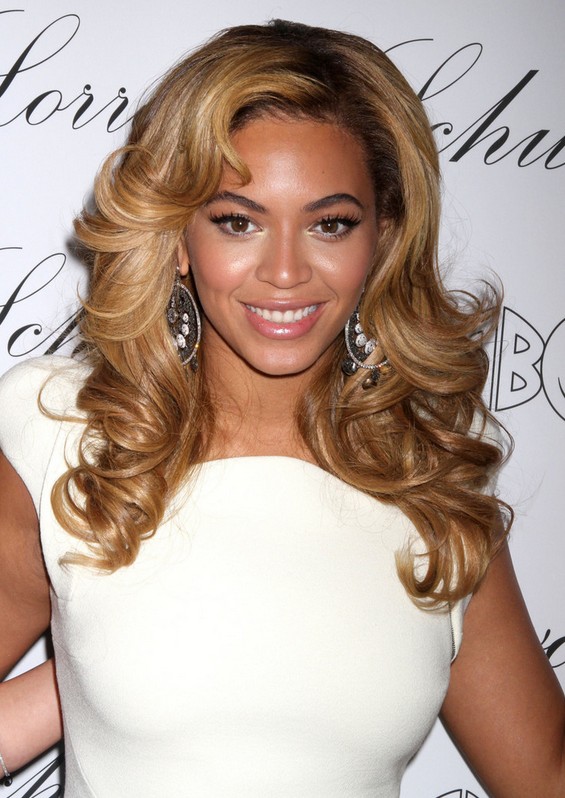 Beyoncé Knowles Long Hair Style: Loose Curls
Here's a fabulous look for long hair that has bouncy, barrel curls and waves falling glamorously around the shoulders.  The cut is long layers which create plenty of natural volume around the sides and neck.
Beyoncé's nicely rounded forehead is accentuated by the off-centre parting and pretty wave that curves around to leave just one defined strand over the eyes.
And the beautiful blend of honey, caramel and wheat blonde creates amazing colour dimension in this soft, feminine look.