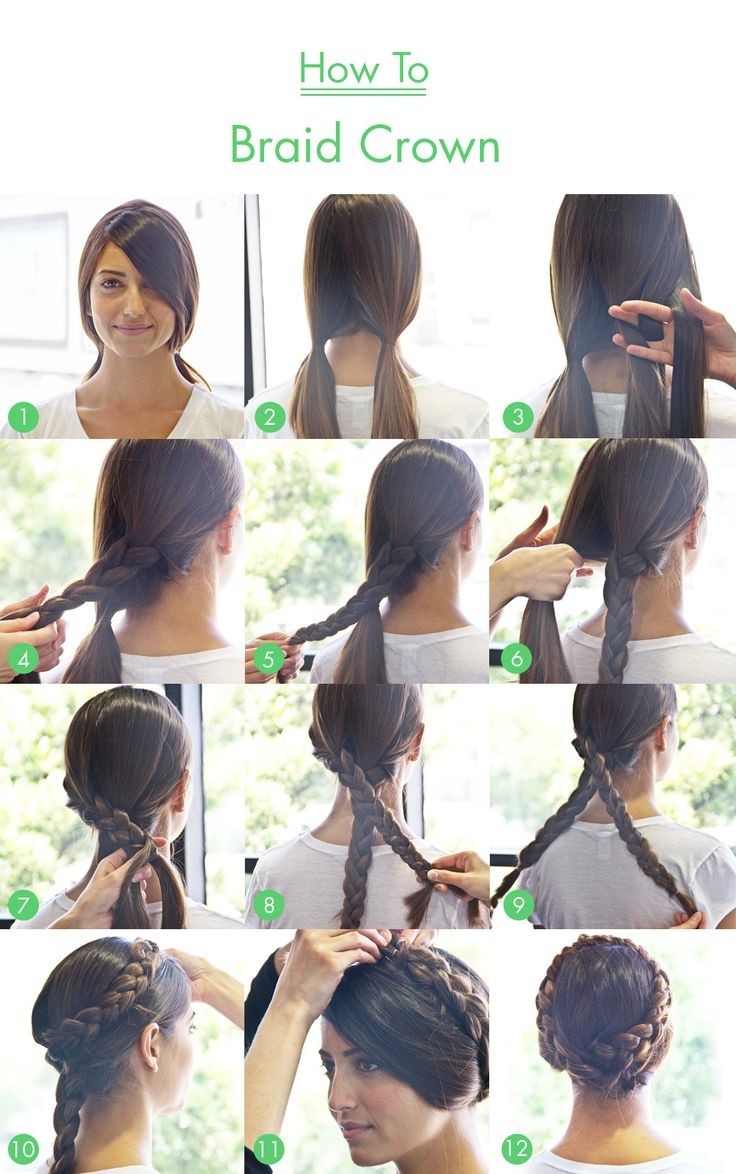 Braid Crown Tutorial for Long Hair
This is a splendid hairstyle with sweet braids across the whole head, looking like a fun artsy wreath. If you desire to style the gorgeous and romantic hairstyle, just do as follows.
Separate your hair into 2 parts and fix them with hair elastic at the nape level.
Pull the right part and braid, fixing the ends.
Repeat the same steps at left part.
Take the two braids and cross each other, take one braid end and wrap along the side of your crown, and fixing the end of the braid with a bobby pin.