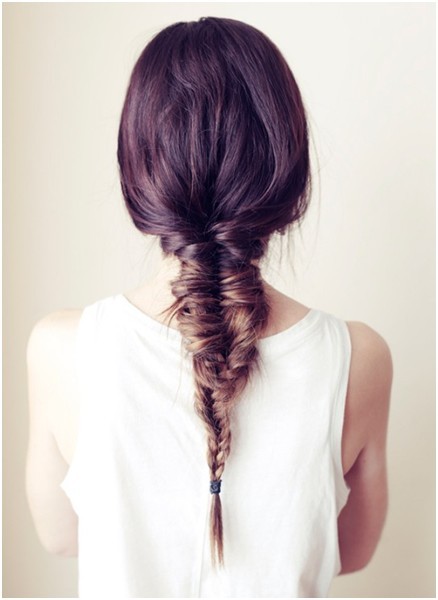 French Braid Hairstyles: Trendy Long Hair
This long, braided hair style is a basic blunt cut with layering at the ends. The natural styling is wavy with a foreground part that creates gently draping sides to frame the face.
With the hair allowed to flow free, the look is soft and romantic. It shows a loose twisting braid for a more controlled confinement of the hair. It is simple to create. Comb all the hair back. Create a loose twisting braid and pin the hair ends with a hair band.
Length: Long
Type: Straight; Braid
Hair Color: Ombre Hairstyles