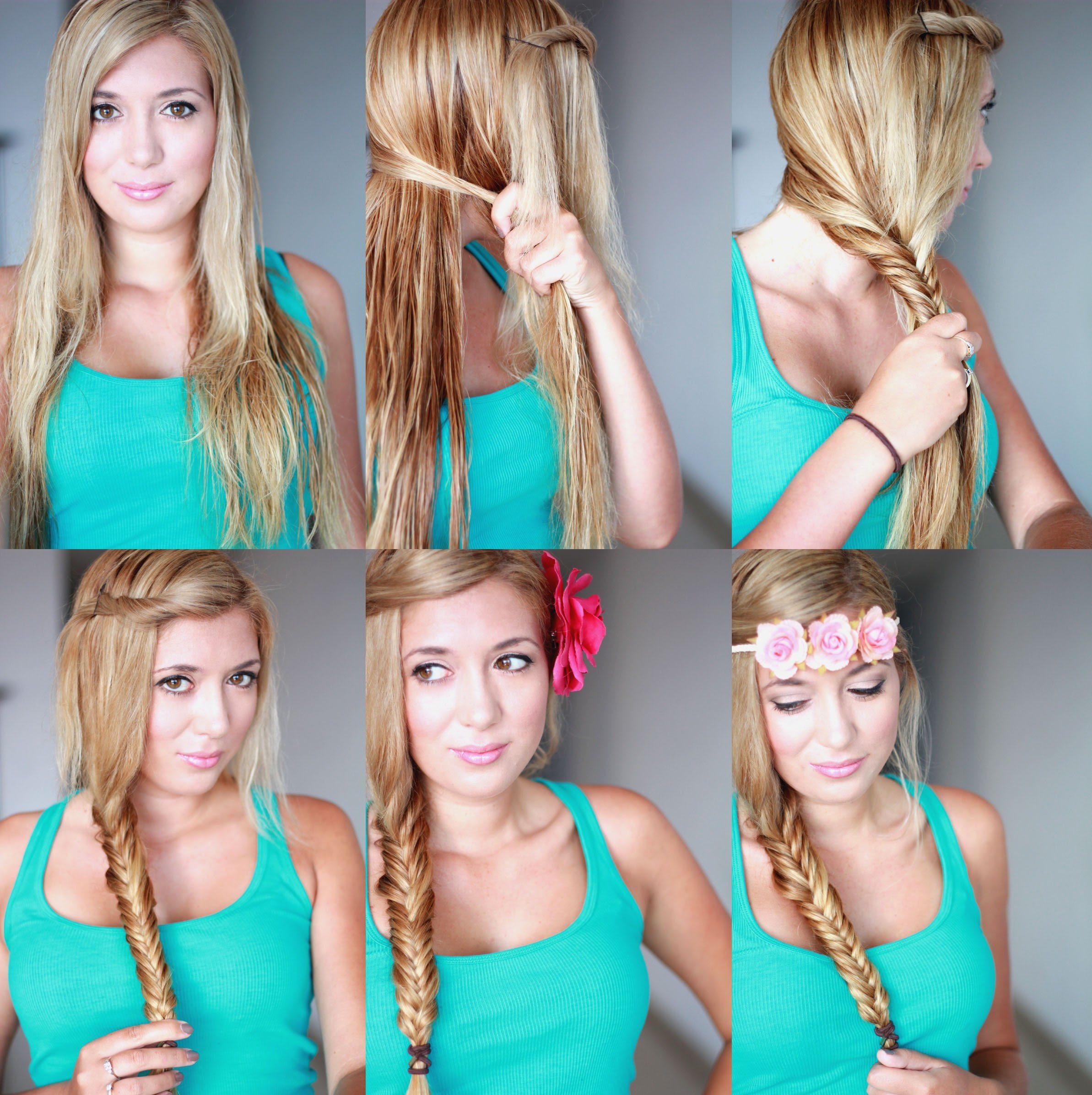 Cute Braided Hairstyle Tutorial for Girls: How to Fishtail Braid
This messy side fishtail braid appears romantic and fashionable. It is quite effortless to create it.
Divide your hair into two parts.
Take a thick strand of hair from the one part over itself and add it to the other part.
Drag the bulk hair to one side.
Create fishtail braid at the side hair.
Vary the tightness as you like.
Tie at the bottom with a hair band.
Add some hair accessories.