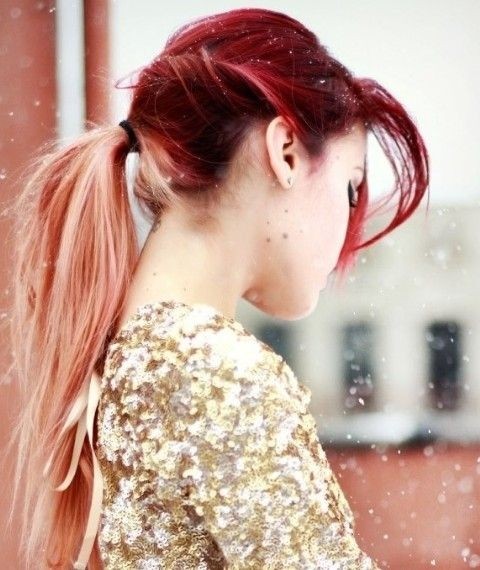 26 Cute Haircuts For Long Hair – Hairstyles Ideas
Long hair looks charming and feminine so it is always popular no matter how the hair trends vary. There are many people desire to create the long hair. Let's learn some splendid and chic hairstyles for long hair.
Long Curly Hairstyles
The first one is curly hairstyle. Long hair which is curled looks sexy. A light wavy style is suitable for women with a bit broader face shape.
Long Layered hairstyles
Layered hairstyle appears excellent for long hair, since it can make your hair look thicker. Such layers can create much more volume. You can choose the length of the layers as you like. You can choose a straight, or curved, layered cut. The layered style looks more graceful if the first layer is cut quite short to create bangs. The style can contour your face excellently.
Balayage, Layered Wavy Long Hairstyles
Thick hair
If you have long and thick hair, you can turn to the fishtail braid style. To create the style, first part your hair from the middle, and begin creating braids, then pull out a few locks from the sides to make the style tender and feminine. Accessorize it with some small jeweled pins.
Long Hair with Bangs
You can choose different kinds of bangs to pair the splendid long hairstyles. Straight bangs are excellent for hiding long foreheads. The bangs are combed straight down to hide the forehead part. If the hairstyles are created into ponytail or bun, straight bands also appear wonderful. Choppy bags are cut uneven; it looks more charming with layered haircuts with a zing factor. When we discuss hairstyles with bangs for long hair, cool bangs are the best choice. You can choose parted bangs for long hair. You can separate your hair at the middle or bang down a bit away from the center. Side swept bangs are suitable for almost every type of cuts.
For more wow factors, you can try out some. Ensure you go with highlights that stress your haircut nicely, and importantly, match your eye color and skin tone.
Cute Hairstyles for Long Hair: Dark Brown to Light Brown To Blonde Ombre /Via
Long Wavy Hair: Ombre Hairstyles for Long Hair /Via
Cute Long Wavy Hair: Ombre Hairstyles /Via
Cute Long Hairstyle for Straight Hair: Blonde to Dark Brown Ombre /Via
Beautiful Ombre Hairstyles for Women /Via
Cute Long Straight Hair: Ombre Hairstyle /Via
Long Hair Trend: Cute Ombre Hair for Ponytail /Via
Cute Hairstyles for Long Hair: Baby Braids /Via
Long Hairstyles Ideas/Via
Blonde Ombre for Medium Brown Hair /Via
Cute Ponytail Hairstyles for Long Hair /Pinterest
Easy Ponytail: Everyday Hairstyles for Long Hair /Via
Braid, Messy Ponytail for Summer: Women Hairstyles /Via
Cute Long Hair Style with Headband /Via
Loose Side Braid: Cute Hairstyles Ideas /Via
Cute Bun Updos for Long Hair /Tumblr
Casual Braid Hairstyle: Thick Hair /Via
Messy, Loose Side Braid: Cute Long Hairstyles /Via
Classy Summer Hairstyles: Ponytail with Braid /Pinterest
Braids on Braids: Stylish Long Hairstyles/Via
Messy Ponytail /Via
Cute Everyday Hairstyles for Women /Via
Loose Braid Hairstyle: So Cute /Via
Cute, Ombre Hair /Via
High Ponytail Hairstyle for Long Face Shape /Via
Pretty Holiday HairUp /Via