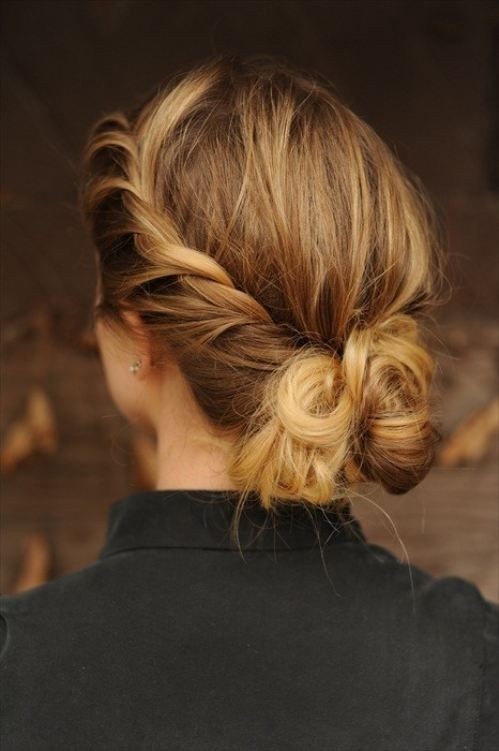 10 Pretty French Twist Updo Hairstyles
French twist updos can make you greatly graceful and charming at the wedding. A French twisted updo hairstyle looks quite neat and smooth. So it is quite excellent for women with thin and fine textured hair.
Such styles are quite simple to create. You can create a low pony without a rubber band. Then place the pony tail at the nape and twist it to the up direction. When you twist the hair, you can tuck the hair ends under the roll. Keep on until you get a sleek roll. Fix the twist with hair pins. You can also create some locks falling on your face or create several curls behind your ears. You can also wear some hair embellishments.
Believe me, the enhancing and impressive hairstyle is worth trying. Now, you can try it by yourself or ask your friends for help. Then, you will gain many head turns because of the splendid and special French twist updo style.
French Twist Updo /Via
French Twist Bun Updos: Perfect Hairstyles /Via
Messy French Twist Updo: Modern Everyday Hairstyles for Women /Via
Pretty Twist Updos 2014 – 2015 : Summer Hairstyles Ideas /Via
Triple Twist Updo for Short Hair: Women Hairstyles /Via
Twist Updos Ideas /Via
Pretty French Twist Updo Hairstyle /Via
Twist Hairstyles for Summer /Via
Chic Updo /Tumblr
Perfect Twist Updo for Summer Days or Nights /Via