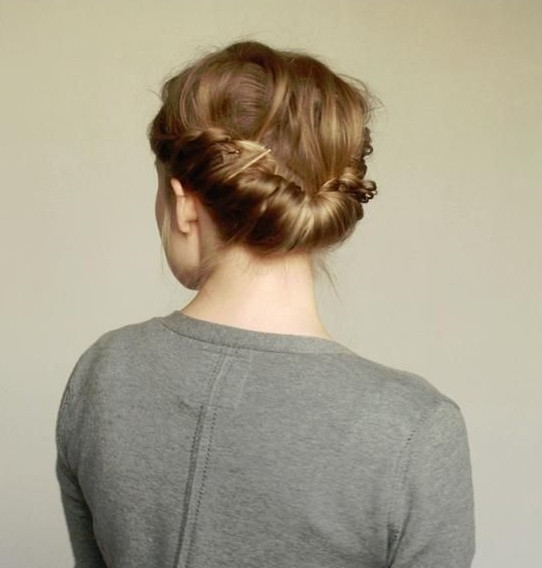 Double Braid Hairstyle Tutorial: Updos for Medium Hair
This is a splendid and gorgeous double braid Gibson tuck which is completed with intricate braids at sides. The stunning and special hairstyle works better for informal occasions.
Comb sections of hair from the side.
Braid it and pin.
Braid a section to the front and pin.
Collect the rest hair into ponytail.
Roll the ponytail up and tuck, with bobby pins to hold in place.