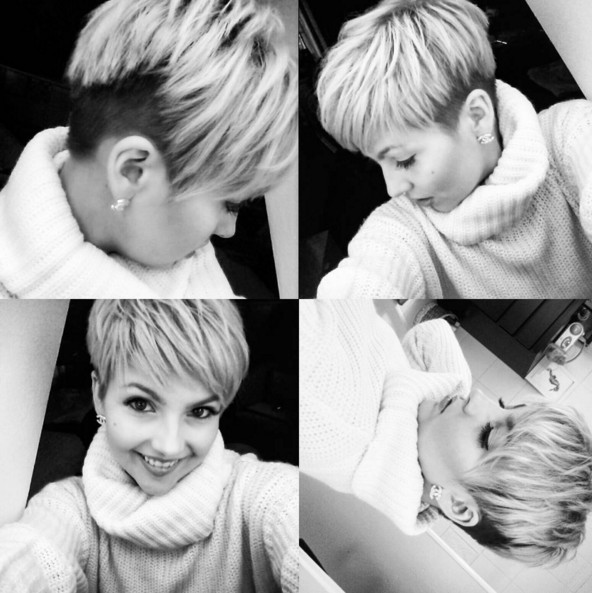 16 Fabulous Short Hairstyles for Girls and Women of All Ages
These days girls are more fashion-conscious than ever before, so how do you choose the best short hairstyles for girls, that are 'in fashion' but also age-appropriate? Read on and discover lots of great ideas and Inspiration Photos for styles that look super on girls of all ages!
The pretty pixie cut
Yes, I know that mothers often love to keep their little girl's hair long, but pixie cuts are perfect to show off the elfin features and truly flawless complexions of little girls! And think how much time you'll save if your daughter wears a pretty, layered pixie cut that needs no complicated styling and dries without a hair dryer! Hmm?
Razor-cut shags
Short hairstyles for girls who are a little older include the fabulous new shag cuts, which are trendy and unconventional enough for young teens, without being too old looking. Shags are also a great way to help girls get control of hair that's coarse, wiry or so thick it's difficult to style.
Long Pixie Haircut
Dual styling options
Styles that have a tapered fringe and longer length at the front create attractive volume around the top, and can be worn tousled or smooth and sleek. So your daughter has the option of wearing her shag cut smooth for school and roughly tousled for casual time with friends!
This shaggy/smooth versatility makes shag haircuts a good hairstyle choice if you want to avoid arguments with a stroppy, fashion-obsessed teenager!
Layered Hairstyle Ideas
Choppy short hairstyles for girls with round faces
Choppy layers are part of the big trend for asymmetry in hair fashions for the 21st century. In particular, choppy layers added to a short bob make a great short hairstyle for girls who'd like a haircut that minimises their 'chubby' cheeks.
Ask your stylist to recommend where the layers should be cut for the most flattering and face-balancing effect!
The latest wedge cuts
The updated wedge cuts are very neat and cute for girls of any age to wear for any occasion. The beauty of a precision-cut is that it needs minimal styling and will help keep your daughters' hair looking up-to-the-minute and off the face, if she plays sports or struggles to keep cool with long hair during the summer.
Graduated bobs
Short hairstyles for girls with fine hair that needs more volume should be layered to make it easy to fluff it up a little to look thicker. Layered chin-length bobs are currently a popular fashion style, but one that suits girls of any age and lots of different face-shapes, too!
Beautiful and Classy Graduated Bob Haircuts
'No-heat' waves
With a layered chin-length bob, it's easy to create 'trendy' waves at the sides with no-heat methods that won't damage fine, straight hair. And 'no-heat' waves are a great way to add volume to otherwise fine, flat hair creating an attractive but simple, 'special occasion' style!
Why not take a look at our latest hairstyles gallery that's full of great short hairstyles for girls of all ages!
Shaved Haircuts for Short Hair
A-line Bob Haircut
Easy, Everyday Hairstyle
Short Haircuts for Fine Hair
Casual Short Hairstyle
Cute, Straight Short Bob Cut
Layered Short Haircut Side View
Shaved Short Haircuts
Messy, Shag Hairstyle
Fabulous Short Hairstyles
Short Hairstyle for Bangs
Messy, Curly Pixie Haircut