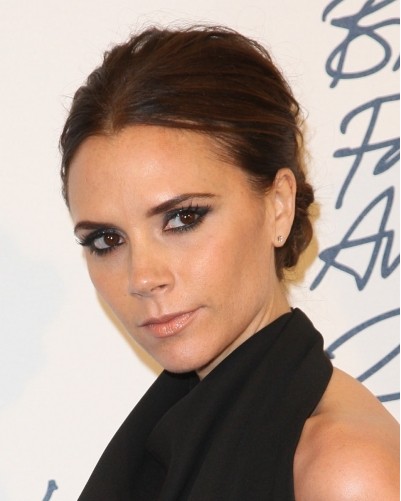 Victoria Beckham Chignon Hairstyles
The chignon hairstyle is a favorite hairdo among fashionable women. Chignon hairstyles are trendy easy hairstyles for medium and long hair. It is certain to earn you some envy glances since the chignon can offer people a graceful and formal look and feel.
Now let's have a look at Victoria Beckhams's splendid and chic chignon hair styles which lit up The British Fashion Awards 2011.
It is quite effortless to create chignon. What you need to do is just comb all the hair back and tie them into a loose low ponytail using a plain thin rubber band nearby your nape of the neck. Get a firm grip round the base of the tail and use your other hand to twist the tail into a tight spiral. Hold the base of the tail with one hand, and then lift the tail straight up with the other. Coil it clockwise around the base. After half of a circle, release the hand holding the base and use it to hold the forming bun when you continue to coil the tail of the chignon. Fix the chignon with some prong-shaped bobby pins. The middle part can contour Victoria Beckhams's charming face greatly.