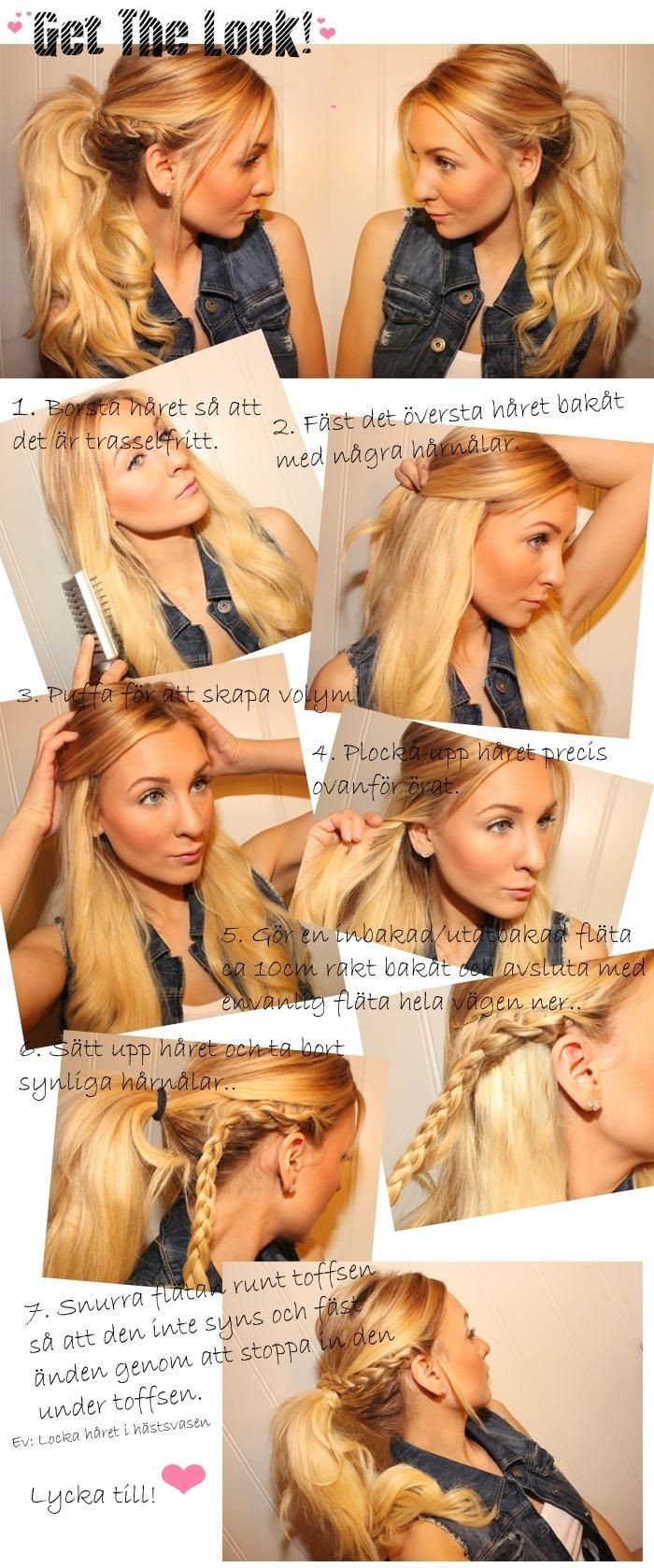 Holiday Ponytail Hairstyles Tutorial: Ponytail Braids
The small side braid adds much fun and sweetness to the stunning ponytail. The braid ends are wrapped around the elastic. Delicately dangling shorter curls around the right side add some softness and fun to the gorgeous sexy hairstyle.
Brush out your hair.
Tease the top up.
Take a section of hair at the temple and braid.
Comb the rest hair into a high ponytail.
Wrap the braid ends around the ponytail and fix it in place.