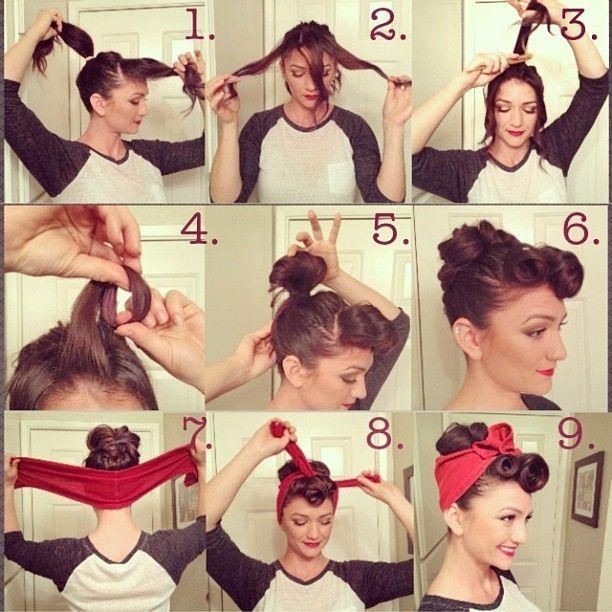 How to Do a Vintage Hairstyle
This is a stunning vintage pinup hairstyle that looks romantic and elegant. The long ingenious flower-shaped bangs accentuate the charm of the hairstyle. The brilliant red bandana looks eye-catching and add cool and wow factors to the whole look. A soft-hold styling product ensures a light finish.
Style your hair into a high ponytail, leaving some bangs loose.
Separate the bangs into three parts, and tease each part at the base and roll them into a victory roll with your fingers.
Secure with bobby pins.
Style the ponytail in a looped bun.
Put the prepared bandana at the base, and bring the sides up and to the front and tie up.