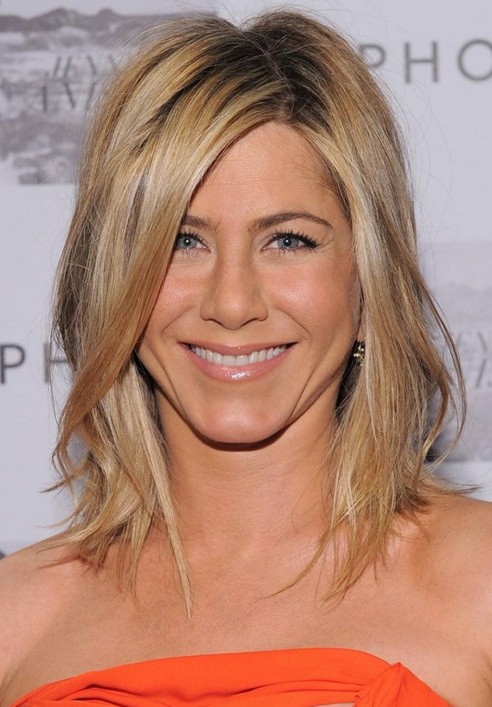 Jennifer Aniston' Haircuts: Cute Easy Hairstyle for Medium Straight Hair
The mid-length hairstyle is featured by its long side swept bangs that have a clear curved line and many layers. The hair ends with blunted slender slices offers a textured look.
The whole hairstyle can offer people casual beauty and simplicity. Besides, the soft hairstyle can flatter many face shapes.
Styling Tips
Begin by sectioning off the fringe area of the hair. Cut the fringe straight across a horizontal line.
Comb the bangs together from both the right and left sides. Then, use the razor angled slightly against the hair and softly 'shave' the last third of the hair to make the line softer.
Use the razor as directed above and 'shave' the bottom inch of the cut line. Work your way round the head in the manner until you have razor-cut all along the bottom edge of the cut.
Use a blow-dryer on a high-heat, low-speed setting and a round brush to make all the hair smooth and neat.