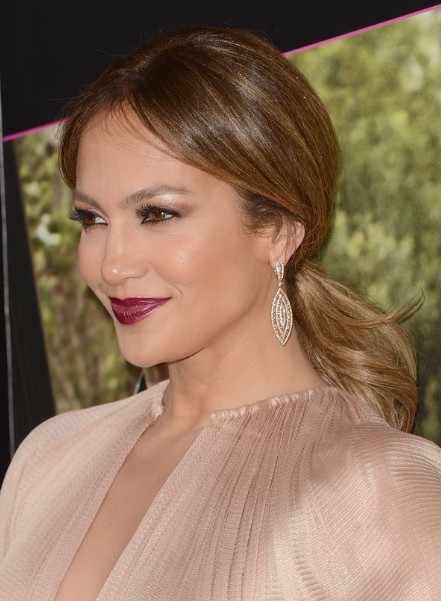 Jennifer Lopez Brown Ponytail Hair Styles
Jennifer Lopez Medium Haircut: The luscious version of the classic ponytail is ideal for people who desire something more sophisticated, yet simple to make instantly.
The ponytail can represent the ideal option for more formal or business look. The hairstyle looks quite cool and charming.
Ponytail hairstyles are simple to create. First, comb all the hair back and fix it at the desired place with the help of a hair band.
Then, leave no bangs so as to expose the charming facial features greatly.
Next, take the locks to sit over back so as to add more charm and grace to the whole.
Jennifer Lopez Hairstyle
Length: Medium
Type: Ponytail; Straight
Hair Color: Caramel; Butterscotch; Brown
Jennifer Lopez Brown Ponytail Hairstyles – Facebook: Jennifer Lopez